Ice island heading south off Labrador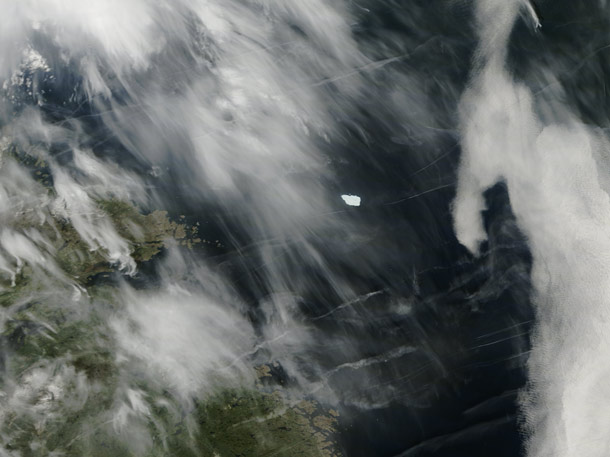 It looks almost serene and tiny, doesn't it? Yeah, until you grasp the scale of this picture: from left to right it's well over 400 km (320 miles) across, and that ice floe is still something like 20 km (12 miles) across, having shrunk a bit on its 3000 km journey. A beacon was placed on it last year and you can track its position online. Some fisherman shot some close-up video of the berg, too.
It's unclear what will happen with this monster icecube. It may present a shipping danger, or even be trouble for offshore oil rigs in the Newfoundland area. Between the radio beacon and satellite images like this, hopefully its position and movement will be tracked well enough to predict where it's headed and minimize any trouble it might cause.
Image credit: Jeff Schmaltz, MODIS Rapid Response Team at NASA GSFC
---