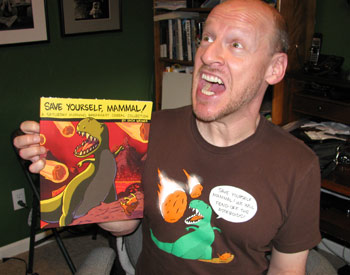 I've been meaning to write a review of Zach Weiner's webcomic collection Save Yourself, Mammal! ever since I got it a couple of weeks ago, but seriously, if you're a fan of Saturday Morning Breakfast Cereal then just go and buy the book, OK?
And if you're not, buy one anyway. His comics are really funny. Bonus: it includes a snarky "choose your own adventure" series of tiny cartoons.
Have you bought the book yet? C'mon, folks. This post isn't going to pander itself.
---