The last views of Endeavour and ISS
Yesterday, I posted a beautiful picture of the Orbiter Endeavour docked to the International Space Station. The shot was taken by European Space Agency astronaut Paolo Nespoli from about 200 meters away; he was inside a Soyuz capsule that had just disembarked. What I didn't know last night is that NASA wanted a series of pictures of the Orbiter and ISS together, a legacy gallery to commemorate Endeavour's last flight.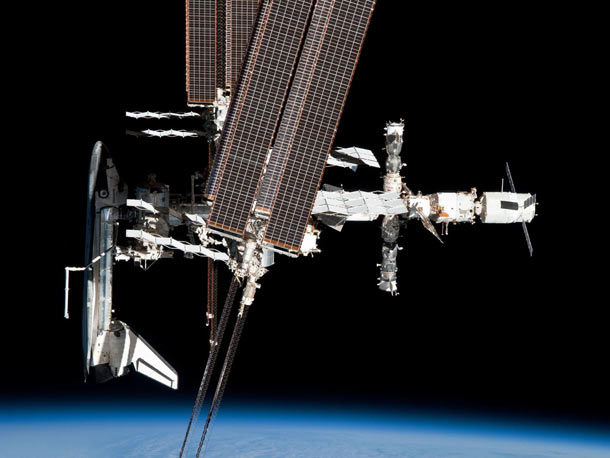 You really need to take a stroll through those images. They are the last ones that will ever be taken of Endeavour docked to the space station it helped build. The one above is my favorite, but there are a couple of dozen others that give you a good idea of how huge and how complicated ISS is.