Talk at Ohio State University April 28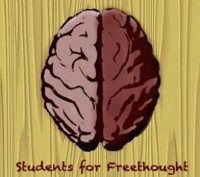 On Thursday, April 28th at 8:30 p.m. I'll be at Ohio State University to give my "Death from the Skies!" talk, because I love scaring undergrads but never had the desire to actually become a professor.
Advertisement

This will be a lot of fun! Of course, as a University of Michigan graduate, I suppose showing my face at Ohio State University is pretty bold, but then I only cared about U of M football because it meant traffic was light in Ann Arbor and I could get to the farmer's market more easily on Saturdays. Hopefully that'll keep the OSU pitchforks and torches at bay.
TODAY IN SLATE
The Extraordinary Amicus Brief That Attempts to Explain the Wu-Tang Clan to the Supreme Court Justices
The Human Need to Find Connections in Everything
It's the source of creativity and delusions. It can harm us more than it helps us.