It's too bad the Doctor doesn't care for cats. Turns out they could've been a valuable ally.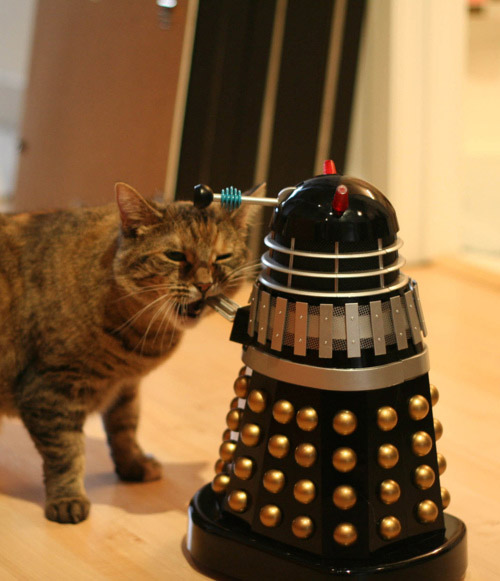 Other possible titles for this post:
EXTERMICATE!
EXTERMISPAYED!
EXTOMINATE!
CONCATENATE!
EXCHEWMINATE!
CATSPITENATE!
EXPURRMINATE! (sounds a bit racy said out loud, however)
Whiskaro
Seriously, though, anyone have the pedigree (harhar) for this picture? I found it via the tortuous path of Buzzfeed -> EpicPonyz -> BonnieGrrl -> Kimmi_Page, who doesn't know where it came from. A google image search turned up, um, interesting results but no help in figuring out the original photographer.
[UPDATE #2: I heard from the photographer, M E Faulkner and she has given me permission to use the photo. Yay!]
---