... TDAP and flu shots, that is. Much to my chagrin, I found out I hadn't had my pertussis vaccine booster in a while, so I went to the doctor yesterday and got both that (in the form of the Tetanus/Diphtheria/pertussis shot) as well as my seasonal flu shot: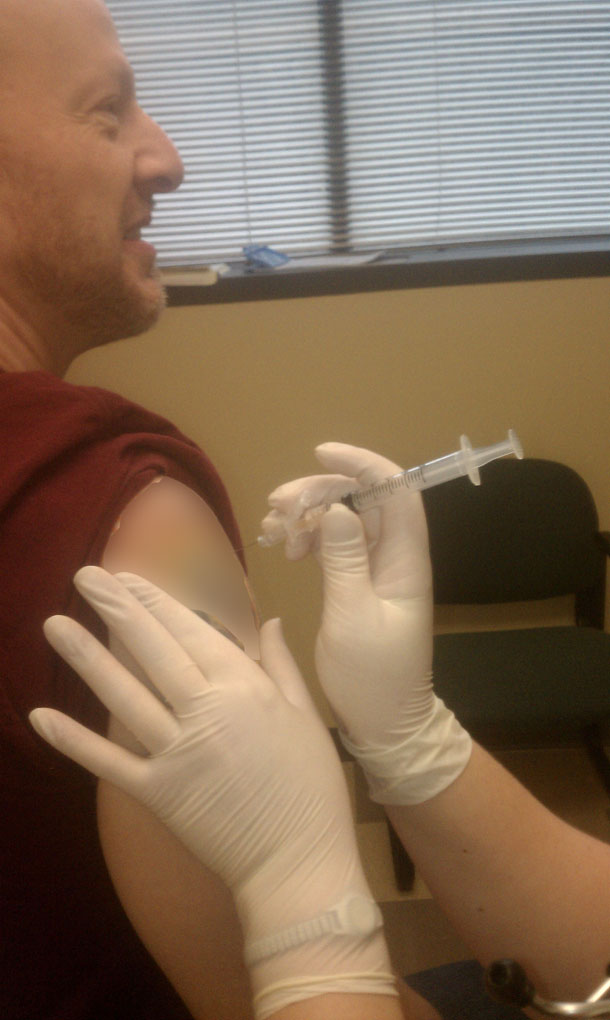 [Sorry about blurring out my tattoo, but it's not clear that I am allowed to show it on the blog yet.]
And the flu shot? Just yesterday, a four-year-old boy in New York died of the flu. The flu.
Talk to your doctor, and if they recommend it, get vaccinated.