November 9 is the 76th anniversary of Carl Sagan's birth, and is celebrated across the globe as Carl Sagan Day (in general, places that celebrate the day do so on the Saturday previous; so, today!). He did more to bring the wonders of the Universe to the world than any other human being, alive or otherwise, and this day should be a holiday.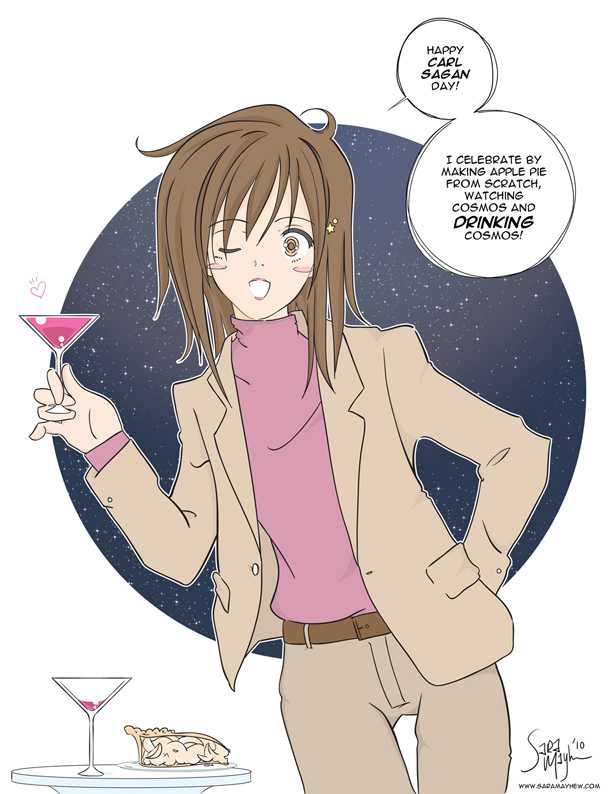 Sounds like a good idea to me. If you're curious about the apple pie thing, try here. It's Sagan's best quote, hands down.
The world may be a poorer place without him, but it's much, much better place for having had him once in it.