Shuttle launch delayed a day
[Update (15:00 UT Saturday): launch was delayed again. It is now set for Wednesday, November 3, at 15:52 Eastern time.]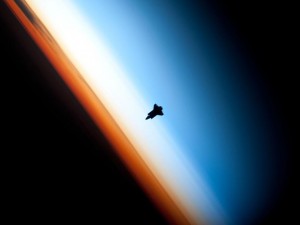 Just a quick update: NASA has delayed the launch of the Space Shuttle Discovery by a day due to gas leaks in one of the Orbiter Maneuvering System pods (those are the engines housed under the big lumps at the rear of the Orbiter). Currently, launch is set for Tuesday, November 2 at 16:17 Eastern time. This is Discovery's final scheduled flight.
Advertisement

There may be further delays, of course, so stay tuned.
TODAY IN SLATE
Medical Examiner
Here's Where We Stand With Ebola
Even experienced international disaster responders are shocked at how bad it's gotten.