WANT Part XI: To boldly slice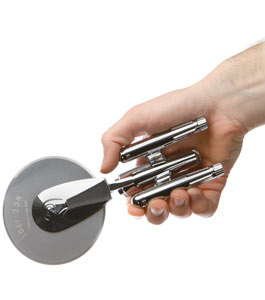 If you think I wouldn't want a starship Enterprise pizza cutter from Think Geek, then I have no clue why you're even reading this blog.
Because I covet this very much.
Still... wouldn't the replicator just make pizza pre-sliced? Hello?! I smell a retcon. Or is that anchovies...?