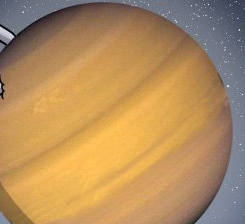 Y'know, when we were young we all had our rebellious streak. But when planets do it... [Click the image to see the whole thing.]
BTW, "Saturn som ung" translates to "Saturn in its youth". I think. Or possibly "Mynd you, møøse bites Kan be pretty nasti..."
Tip o' the emo haircut to Torben Thinggaard.