Hayabusa just hours from home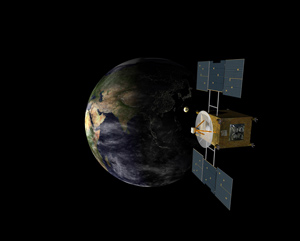 The Japanese space probe Hayabusa -- which went to the asteroid Itokawa, landed, and took a sample -- is almost back to Earth. Sunday, around 14:00 UT, it will land in Woomera, Australia with its tiny piece of pristine outer space tucked inside.
If I can roust myself out of bed and have coffee made by 08:00 my time, I'll be watching too. Don't forget to follow Emily on Twitter to get live updates as they happen!