Atlantis rides above the waves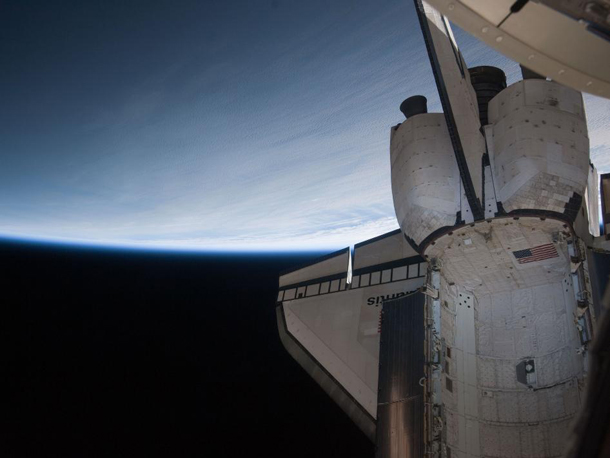 The Space Shuttle Atlantis will undock from the International Space Station for the last time Sunday at 11:22 a.m. EDT (15:22 UT), and is scheduled to land at Kennedy Space Center on May 26 at 08:48 ET (12:48 UT). This image was taken during the last scheduled mission of Atlantis, still attached to the ISS as it orbits over the ocean. You can watch how it go there, too: NASA has uploaded incredible video from cameras located on the solid rocket boosters during launch.
Advertisement

TODAY IN SLATE
Politics
Blacks Don't Have a Corporal Punishment Problem
Americans do. But when blacks exhibit the same behaviors as others, it becomes part of a greater black pathology.
Lifetime Didn't Think the Steubenville Rape Case Was Dramatic Enough
So they added a little self-immolation.