NASA's Aqua satellite took this incredible shot of the Iceland volcano Garvenblagentralfamadoran (pronounced "Eyjafjalajökull") on May 10, 2010: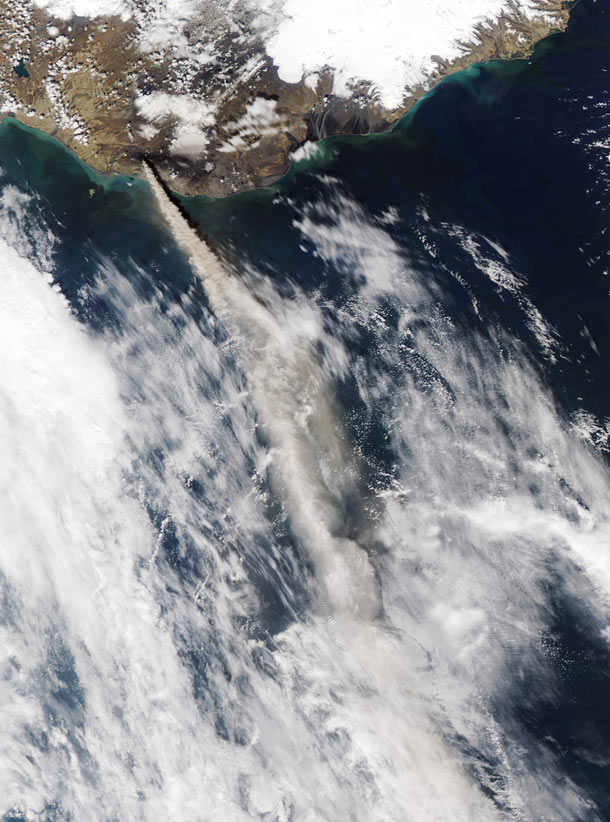 Advertisement

I know I've posted several of these, but this is my favorite; we can actually see the ground in this one, instead of clouds and ice. You can also trace the plume from the volcano for hundreds of kilometers as well, showing just why this event is making such a mess of things in Europe. NASA's Earth Observatory Picture of the Day is a must-see for anyone interested in these incredibly images coming from space.
TODAY IN SLATE
Politics
Talking White
Black people's disdain for "proper English" and academic achievement is a myth.
Operation Backbone
How White Boy Rick, a legendary Detroit cocaine dealer, helped the FBI uncover brazen police corruption.