Discovery due to launch on April 5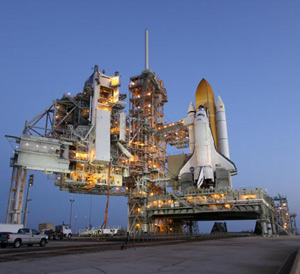 The fourth-to-last Space Shuttle launch has been scheduled by NASA for April 5. Discovery will be on a 13 day mission to the space station, where it will bring various supplies and swap out some station hardware. Discovery will be using the Leonardo multi-purpose logistics module to carry those supplies.
The launch is planned for 06:21 EDT (10:21 GMT), so the sky will still be relatively dark but getting lighter (sunrise is a little after 07:00). It should be very pretty!