Falcon 9 getting ready for maiden voyage
However, the first F9 is at Cape Canaveral, getting ready for launch. It's been sitting horizontally in a hangar for some time, but is now vertical.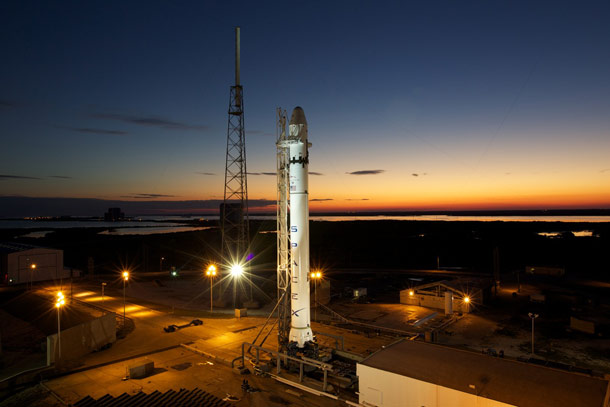 It will undergo a series of ground tests, including a 3.5 second full engine firing (the rocket will be locked down to keep it from going anywhere) before it'll be cleared for launch. Launch could be as early as March!
Once it's flown, the next step will be to carry a test version of the Dragon module -- the part that will carry big payloads -- on top which could happen as early as July. Once that passes, SpaceX will be ready to start ferrying material to the space station. They hope to be able to be man-rated by 2013 or 2014, so they can begin to ferry humans into orbit. Image credit: Chris Thompson/SpaceX