I don't have a whole lot to add to this amazing shot from Cassini of Saturn's moon Rhea reappearing from behind the giant moon Titan: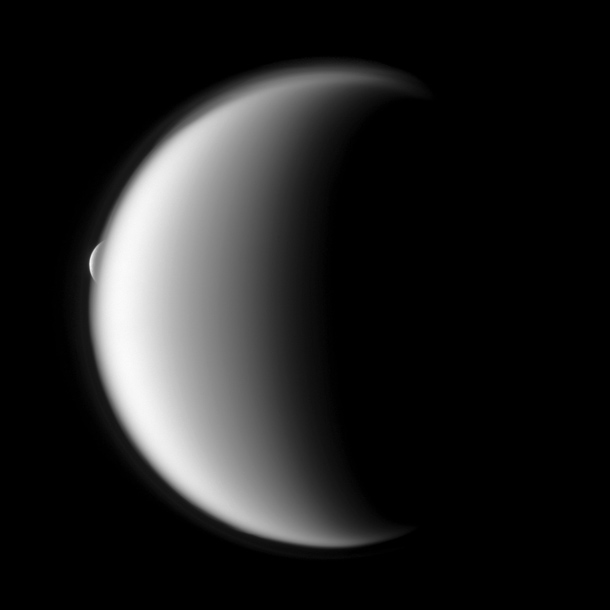 Advertisement

Except: coooool. Titan is over three times the size of Rhea, and Rhea was more than twice as far from Cassini when this was taken, making Rhea look even smaller in comparison. Also, check out how the high-altitude haze in Titan's atmosphere isn't the same height all the way around the moon. Near the top you can see they poof up higher. If you look closely, can you see the Enterprise?
TODAY IN SLATE
Medical Examiner
Here's Where We Stand With Ebola
Even experienced international disaster responders are shocked at how bad it's gotten.