Atheist's Guide to Christmas now in the US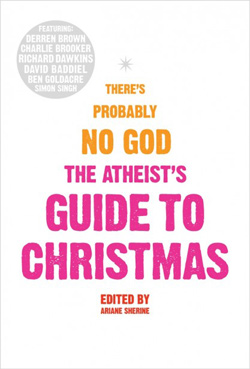 If you're in the US and you want to read the book The Atheist's Guide to Christmas, then you'll be happy to find out it's now on Amazon in 'murica.
I guess the audio version is available in case all the hardcopies get burned accidentally or something, but if you listen to it instead of reading it you can keep your eyes closed while reclining in your heathen infidelicious den of iniquity. But the hardcover does make a better stocking stuffer.