Ares I-X to launch 8:00 EDT Tuesday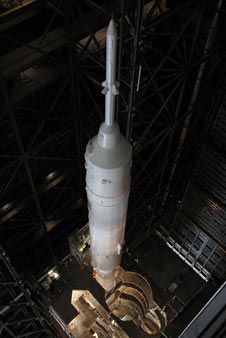 NASA is planning to launch the new Ares I-X rocket -- the precursor to the bigger Ares series of rockets that will be the mainstay of the Constellation program -- at 08:00 EDT (12:00 GMT) Tuesday October 27. It'll be shown live on NASA TV and probably on a few TV channels as well.
I do want to watch this, so I may struggle to get my carcass out of bed at 5:00 a.m. local time. If I do, then keep an eye on my BANews Twitter feed for live updates. And I may have to call someone at NASA and tell them to schedule these things for a more convenient time...