Hubble Orion pic up for auction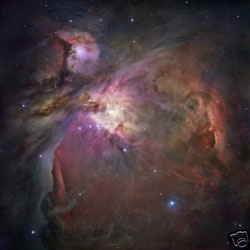 To help raise money for people to attend Randi's skeptic conference, a very beautiful Hubble picture of the Orion Nebula is up for auction on Ebay. It's printed at 600 DPI and is 30x30 inches (76x76 cm). You can see the original image file here.
The auction ends on June 1, so hurry! Note: they'll only ship to the US.