Bigelow Aerospace, bigger pictures
I just got word from the folks at Bigelow Aerospace -- whose goal is to have an orbiting hotel for people who want a really spectacular view out their window -- have tweaked a camera onboard their Genesis II satellite, and it's now returning higher-res images. These are really stunning views of the planet, and well worth taking a look!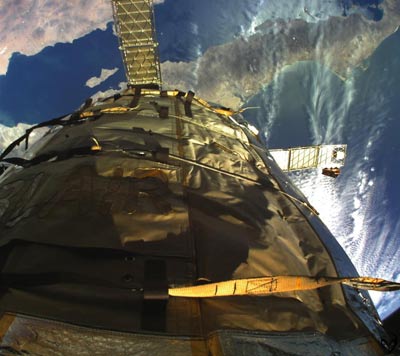 That's Baja California in the background, with Genesis II suspended in front. And you should really check out their fisheye view, too! Very cool stuff.