Where has the BA book been, Part XI: Incoming!
She was in NYC recently, and she knew about my call for photos of my first book. So she took this one, which almost literally rocks: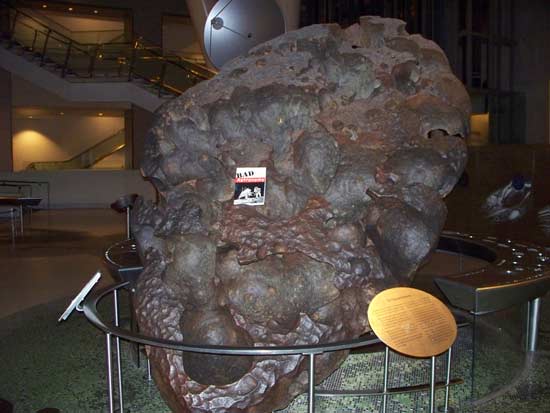 I spend a bit of ink in the book talking about asteroids and meteorites, so once again we have a very appropriate setting. Of course, my new book will deal with impacts in some gory detail, so we may have to do a reshoot at some point. That OK with you, Kay?
So, do you own a copy of the book? Take a picture of yourself holding it in some fun location, send it to me, and I'll post it here!