Where has the BA book been, Part IX: Seattle
It's been a couple of months (I've been busy, like I've said), but it's time once again for Where Has The BA Book Been.
I have a couple of friends, fellow skeptics named David and Carol, who live in Seattle. I saw them again at TAM 5.5, and as usual I didn't have enough time to talk to them (despite the restaurant we ate at being incredibly slow; I suspect some of the customers who were there when we were are still waiting for their food). But we did talk about Seattle, and how I got sick there the last time (they came to a talk I was supposed to give, but a norovirus had other ideas, and that's still the one and only talk I have ever canceled). I also regaled them with a tale of the Central Market and the monkfish, and we all had a laugh.
Obviously, they remembered that story. Hence the picture: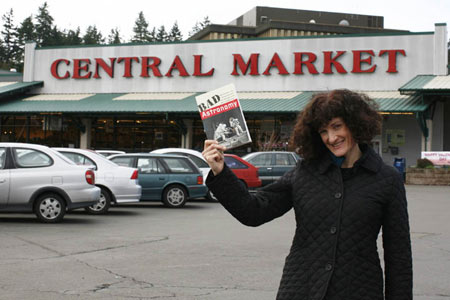 So, do you own a copy of the book? Take a picture of yourself holding it in some fun location, send it to me, and I'll post it here!