Star Trek rings in the science with Carolyn Porco
Advertisement

There's a good reason they're using her: she's the imaging team leader for the Cassini Saturn probe, so she knows her stuff. Regular readers know she's a great scientist and (gloat gloat) a friend of mine. But of course, I'm not jealous at all.
Trek fanboy that I am, I now have even more reason to see this movie: if they have effects showing the Enterprise going past Saturn, I may pass out from hyperventilation.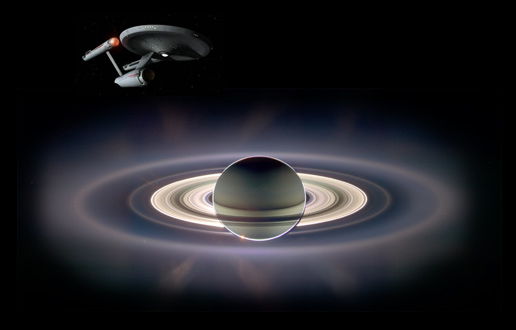 TODAY IN SLATE
The Extraordinary Amicus Brief That Attempts to Explain the Wu-Tang Clan to the Supreme Court Justices
The Human Need to Find Connections in Everything
It's the source of creativity and delusions. It can harm us more than it helps us.