That sense of… Enterprise
Yeah, you've seen it by now, but I feel I must be complete and show it anyway: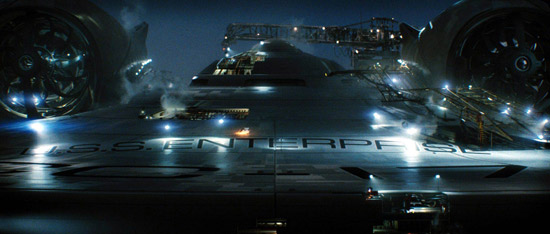 It sure is pretty! This is the only released still of the Enterprise from JJ Abrams' new Trek movie. I didn't realize the Enterprise had rotary turbines! I guess that helps for that added boost when you're in the Mutara Nebula.