AAS #14: Galaxy zoo finds people are screwed up, not the Universe
A few months back, I blogged about GalaxyZoo, a very cool project that lets anyone classify galaxies from a professional astronomical survey of the sky. They got thousands of people helping, and have classified a million galaxies.
Advertisement

By the way, here is an image to help you understand the CW versus CCW rotation problem: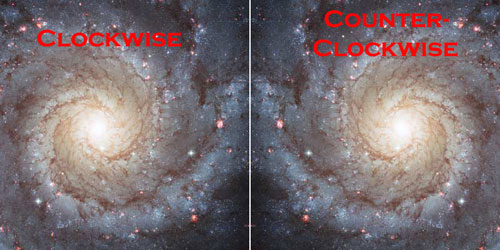 TODAY IN SLATE
Politics
Smash and Grab
Will competitive Senate contests in Kansas and South Dakota lead to more late-breaking races in future elections?