Best Saturn picture voting results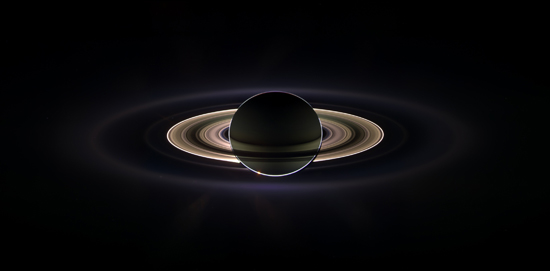 The other categories (black and white, animation) also produced some stunners, so as an end of the year treat, take a click over to the CICLOPS site. You should take a look through the images in the archives too. It's a good way to ring in the new year. BWAHAHAHAHAHAHAHA. Man, I'm funny.
Update: I was informed I had the wrong version of the Saturn image here, so I updated it with the correct one. This one has not been enhanced by the CICLOPS team to show very faint material, and just shows the planet, rings, and moons. Both images are gorgeous!