Where has the BA book been, Part IV
When last we saw my book Bad Astronomy, it was in Belgrade, Serbia. It's also been in Australia, so the international hits keep coming.
This time, it's in Scotland! Edinburgh, to be more specific, and the Royal Observatory there to be really precise. BABloggee Iain Turnbull sent me the proof: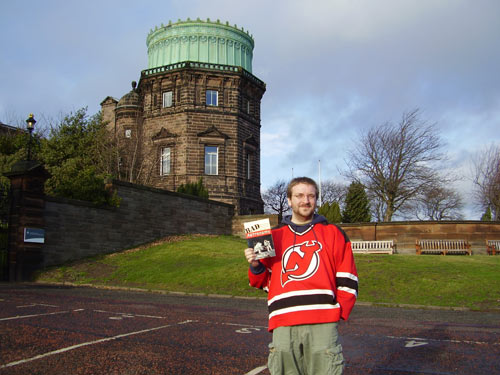 Small world. And the book has seen a lot of it... and there's still more to come. :-)
So, do you own a copy of the book? Take a picture of yourself holding it in some fun location, send it to me, and I'll post it here!