Fleet Week is held every year in October in San Francisco. It's a fantastically beefed-up air show, with an amazing array of aircraft displaying their abilities. I saw a bit of it from the air last year as I flew out of Oakland airport, and even from 3 kilometers up it was very cool to watch.
Still, that must have been a lover's whisper compared to what these guys heard: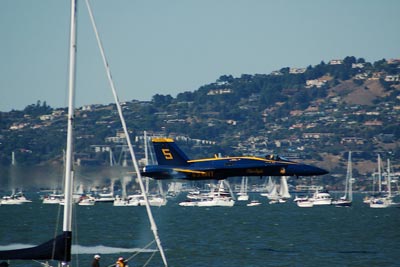 Not to be inelegant here, but holy crap!
Tip o' the flight helmet to Fark.