Phoenix to launch Saturday
NASA's Phoenix Mars lander is set to launch on Saturday (tomorrow) morning at 5:26 a.m. Eastern time. Oddly, I may miss the live broadcast. :-) Phoenix is a very ambitious Mars lander: it will land in the high northern latitudes on Mars and look for signs of life.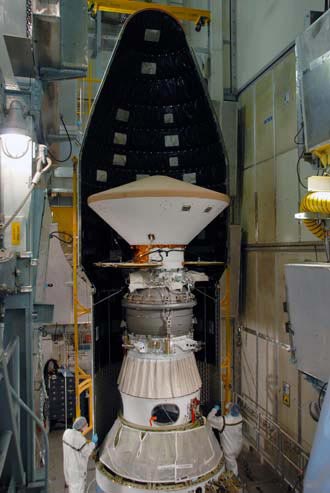 I had to laugh wryly though, at the NASA press release: it was titled, "Mars Craft Ready to Launch Before Dawn on Saturday". Why is that funny? Because another NASA mission, named Dawn, had its launch postponed to make way for the Phoenix launch... so literally, Phoenix launches before Dawn. I wonder if the mission team for Dawn is laughing, too.