Caught between the Moon and NYC
From Dave P comes a link with this image: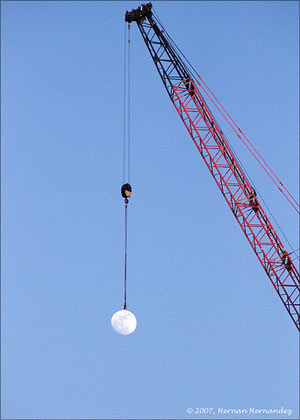 Advertisement

It was taken by Flickr user Herman Hernandez, and it's brilliant. Read his description, too. I've done similar things to get a good astro shot!
Any other Arthur fans out there?
TODAY IN SLATE
Politics
The Democrats' War at Home
How can the president's party defend itself from the president's foreign policy blunders?