Atlantis launch at 7:38 p.m. Eastern tonight
Update (launch + 15 minutes): It was a picture-perfect launch, and everything looks good for an orbital rendezvous with the Space Station.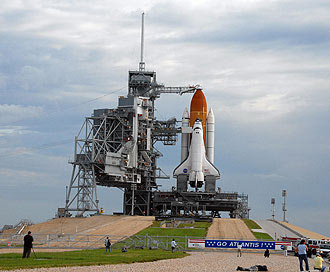 The Space Shuttle Atlantis is preparing for liftoff at 7:38 p.m. Eastern time tonight. Rather than update this blog a zillion times (and avoiding sending a zillion emails to everyone who subscribes to this blog), I will be updating my Twitter page. Twitter is designed for just this sort of thing, so head on over there!