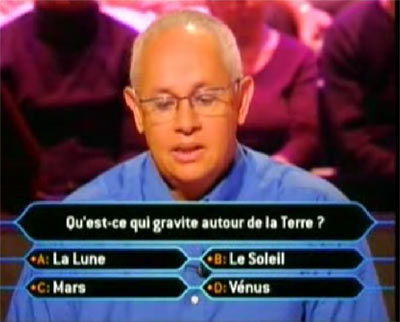 What's gravitating around Earth?
a) The Moon b) The Sun c) Mars d) Venus
It's bad enough the guy didn't know. But then they polled the audience... and I realized I need to translate my site into French.
Remember, too, that 1 out of 5 Americans either doesn't know or got this question wrong in a 1999 Gallup poll. In 1991, Germans responded pretty much the same to the poll, though the British did worse.
Wow. It's a long, long uphill battle ahead of us, folks, and it's global.