South Park comes to Vega$ and The Amaz!ng Meeting!
Every year in January, the world-renowned skeptic, conjourer, and debunker of bunk James "The Amazing" Randi holds The Amaz!ng Meeting, a gathering in Las Vegas of scientists, skeptics, magicians, and general all-around fun people (like Julia Sweeney, Penn and Teller, and loads of other great folks). Searching this blog for his name will yield lots of stuff about him. The meeting is in a couple of weeks, so you'll be reading more about it here as time goes on.
And I have a new announcement! As if The Amaz!ng Meeting weren't already amazing enough, Randi has just announced that "South Park" creators Trey Parker and Matt Stone are very likely going to attend. We can't say for sure -- this isn't science, har har -- but it does look likely. I can't wait! After all, John Edwards (the "psychic") is the biggest... well, they described him perfectly.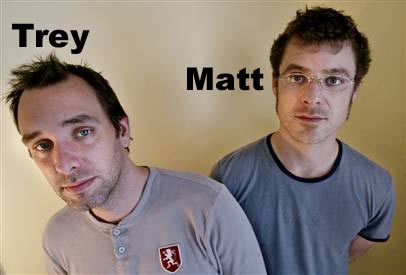 I'm gonna have myself a time!