Oh, man. With the IAU meeting going on right now, I knew I'd be blasted with news and pretty pictures... and I was right.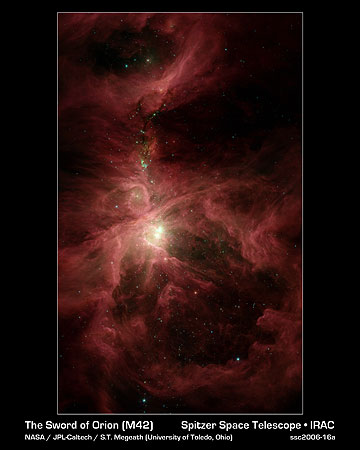 ... a star-forming region in our Galaxy. That's the famous Orion Nebula, a humongous cloud of gas and dust that is busily cranking out stars. It's about 1500 light years away, but so luminous it's a naked-eye object, the middle "star" in Orion's dagger.
This view is in the infra-red, which tells us a lot of interesting info about astronomical objects. In the case of Orion Nebula, they found what may be as many as 2300 planet-forming disks deep inside the cloud. Think of all those nascent solar systems, being born as we watch them.