The Gurgling Mud Volcanoes of Gobustan
Atlas Obscura on Slate is a blog about the world's hidden wonders. Like us on Facebook and Tumblr, or follow us on Twitter.
Half of the world's 700 mud volcanoes—oozing, gurgling mounds of once-subterranean sludge and methane—are located in Azerbaijan, concentrated around Gobustan National Park along the coast of the Caspian Sea.
Unlike lava-spewing igneous volcanoes or the whiffy bubbling mud of Rotorua, the contents of Gobustan's mud domes are cold. Their main danger is in their unpredictability—a buildup of pressurized gas in the cone can be released without warning, causing possible asphyxiation, triggering a jet of fire, and drawing a torrent of fast-flowing mud from the volcano.
In 2001 gas seepage caused a mud volcano near Azerbaijan's capital of Baku to explode. The mound shot flames hundreds of feet into the air, burned for three days, and filled the sky with mud and black smoke.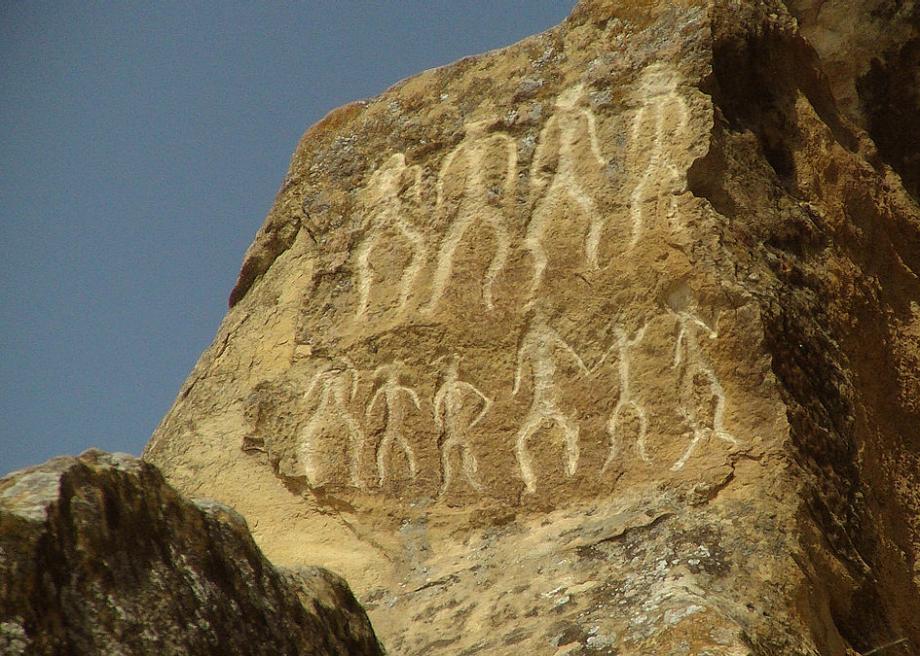 More mud in which to wallow: