Your Guide to the World's Hidden Wonders
Paronella Park: The Castle Built by a Spanish Dreamer in Tropical Australia
Since childhood, Spanish baker Jose Paronella had dreamt of building a Moorish castle. In 1913, the adventurous 26-year-old left his village in Catalonia and moved to the tropical north of Australia. There he eventually found wealth as a sugar cane farmer, and was finally able to pursue his dream.
In 1929, Paronella purchased a plot of rainforest in Queensland and began building his castle by hand, using sand, clay, old train tracks, gravel from the nearby creek, and wood taken from abandoned houses. By 1935, the structure had expanded to include a pool, cafe, tennis courts, cinema, ballroom, and villa gardens with a grand staircase — all open to the public.
After Paronella's death in 1948, the building suffered decades of neglect, but thanks to conservation efforts, the castle is alive once again. Lush tropical plants have encroached upon and mingled with Paronella's hand-built stairs and fountains, making them look like they sprouted from their natural surroundings.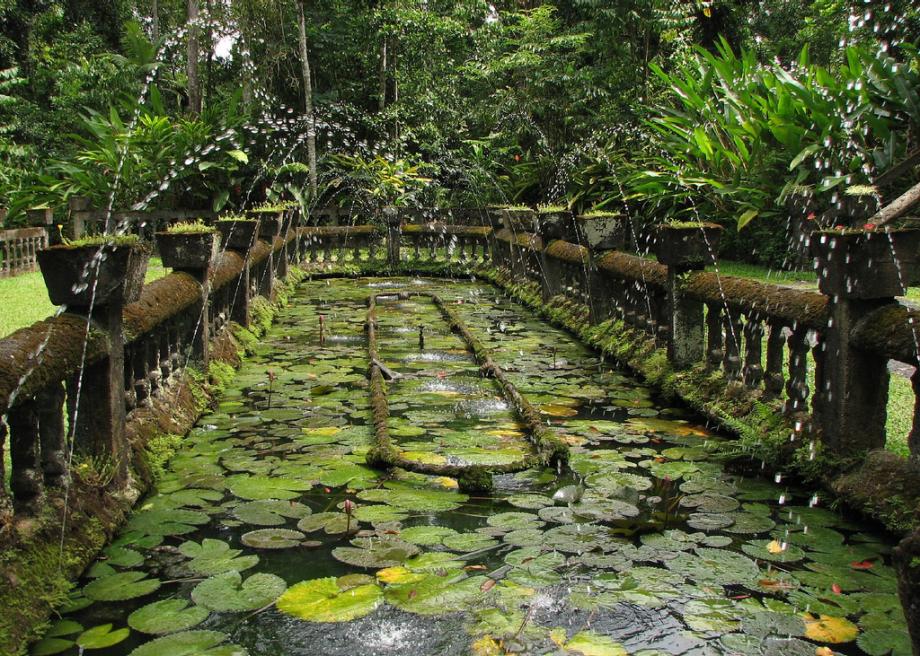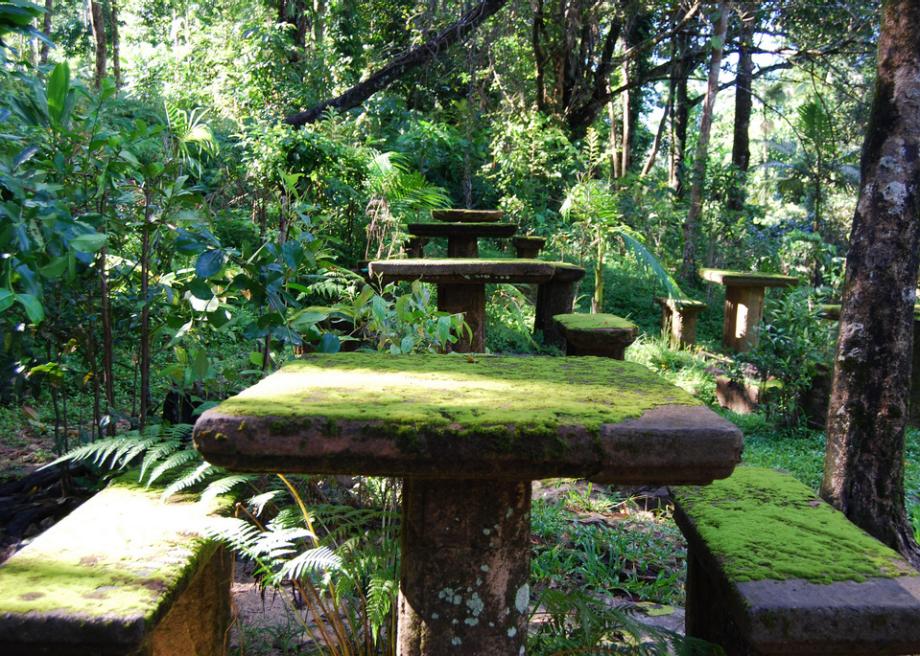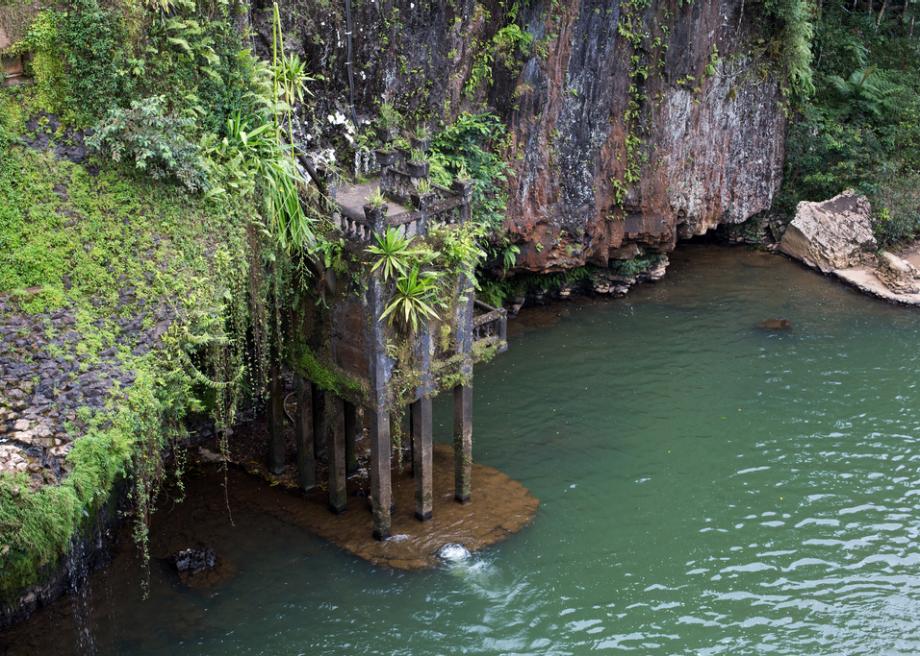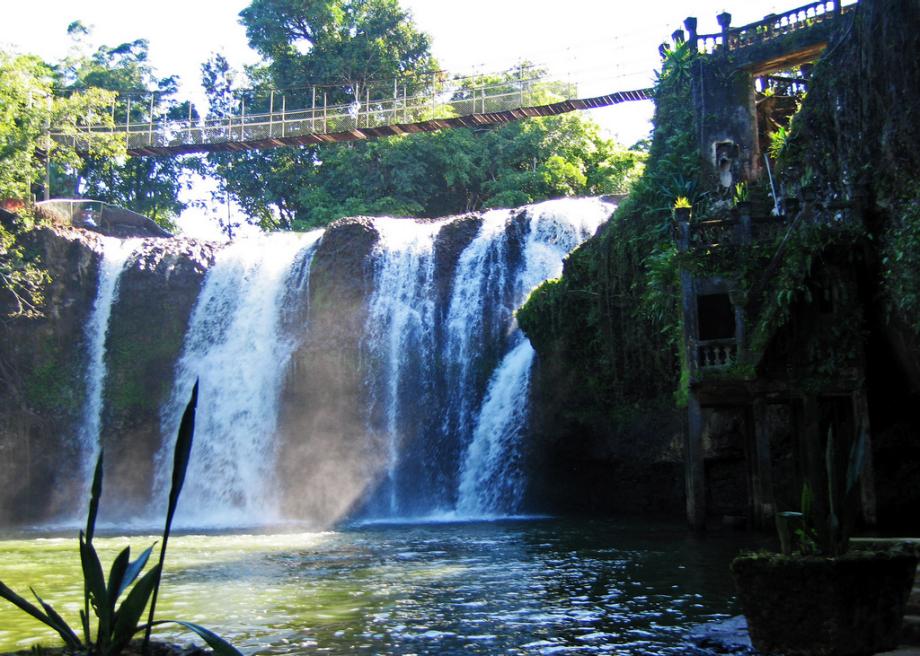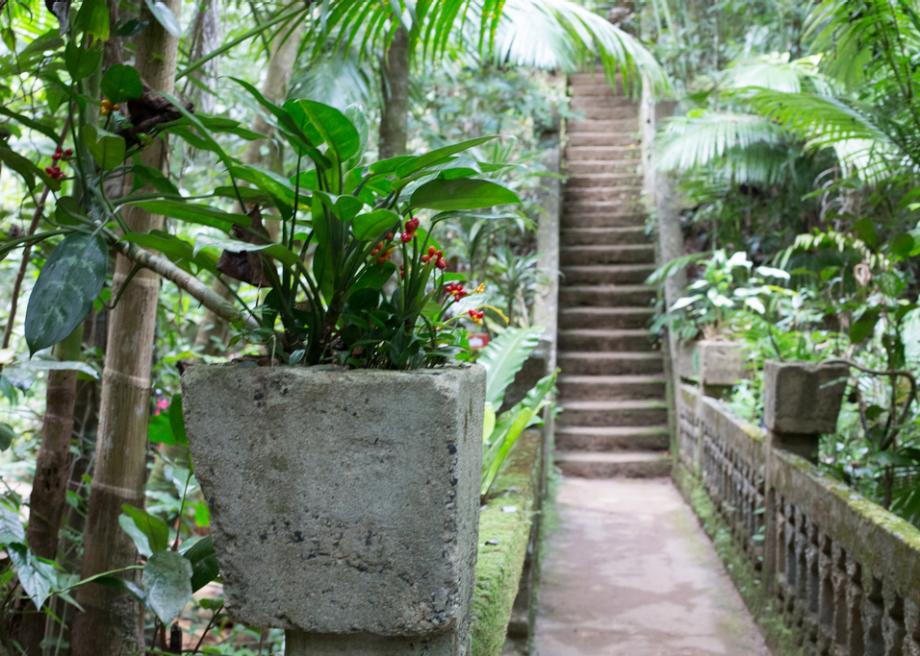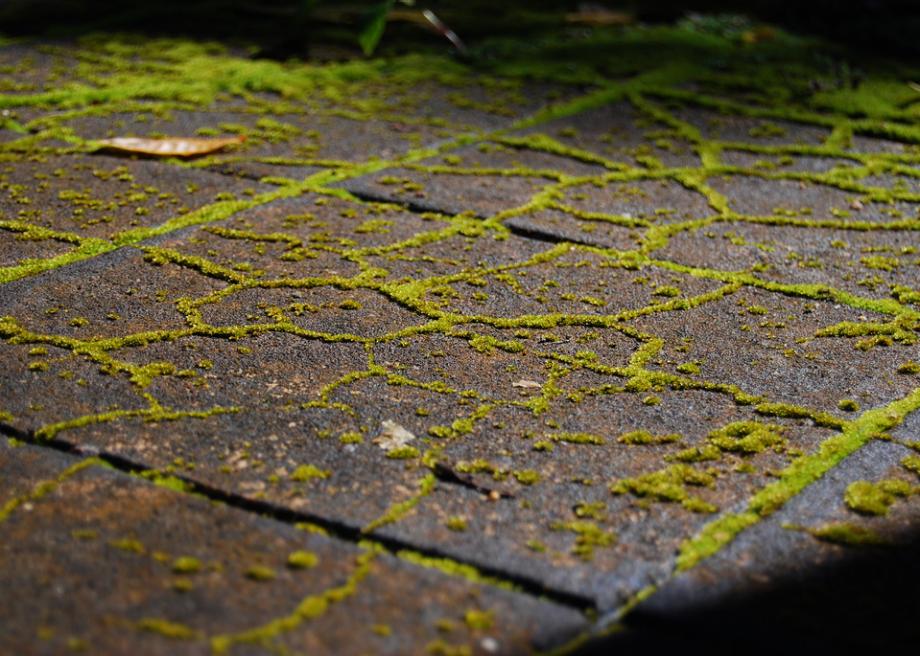 Other self-built castles:
Cool World: Inside the Magnificent, Melting Mendenhall Ice Caves
Mendenhall Glacier, a 12-mile-long mass of ice in Juneau, Alaska, is a popular tourist attraction. Few visitors, however, see the the glacier from its most spectacular vantage point: inside it.
Rising global temperatures have caused the glacier to start melting—it has receded by about two miles since 1958. Water has carved caves into the interior, creating surreal, turquoise-toned worlds whose shapes are ever changing.
A trip to the Mendenhall ice caves requires an arduous journey—it involves a kayak ride or long hike, an ice climb, and faith that the melting caverns won't collapse in on you—but the incredible landscapes are a once-in-a-lifetime sight.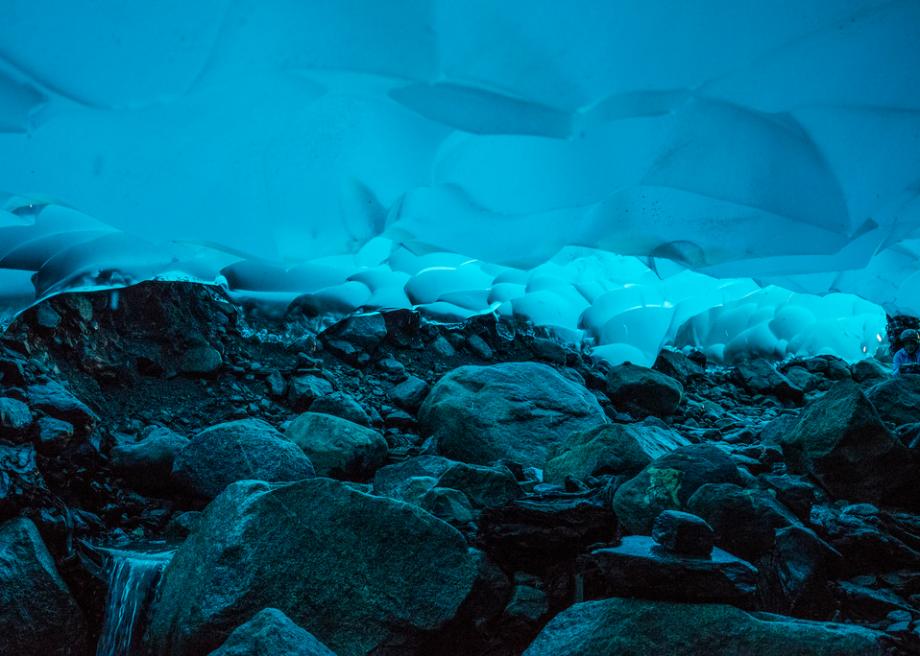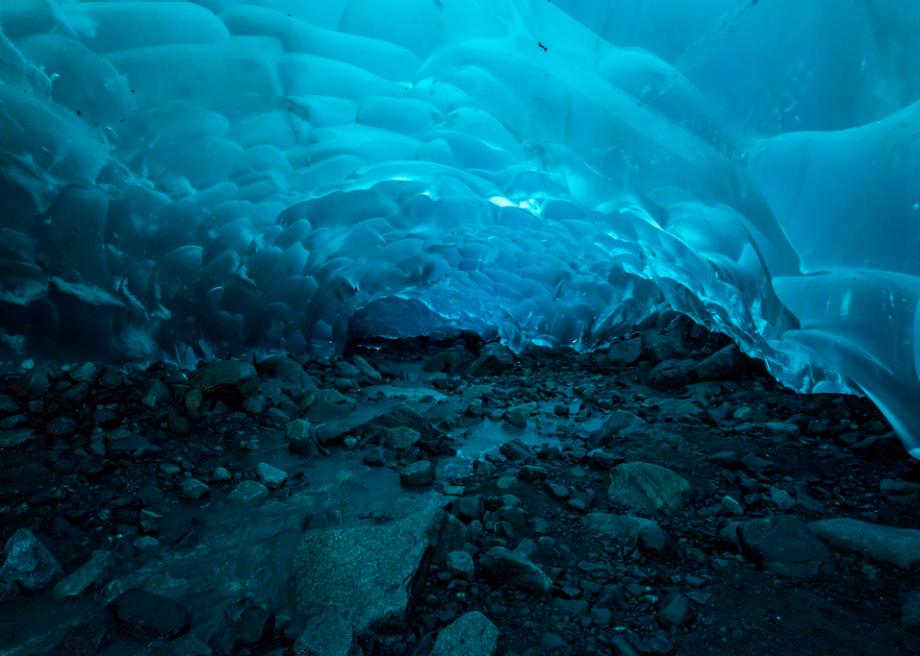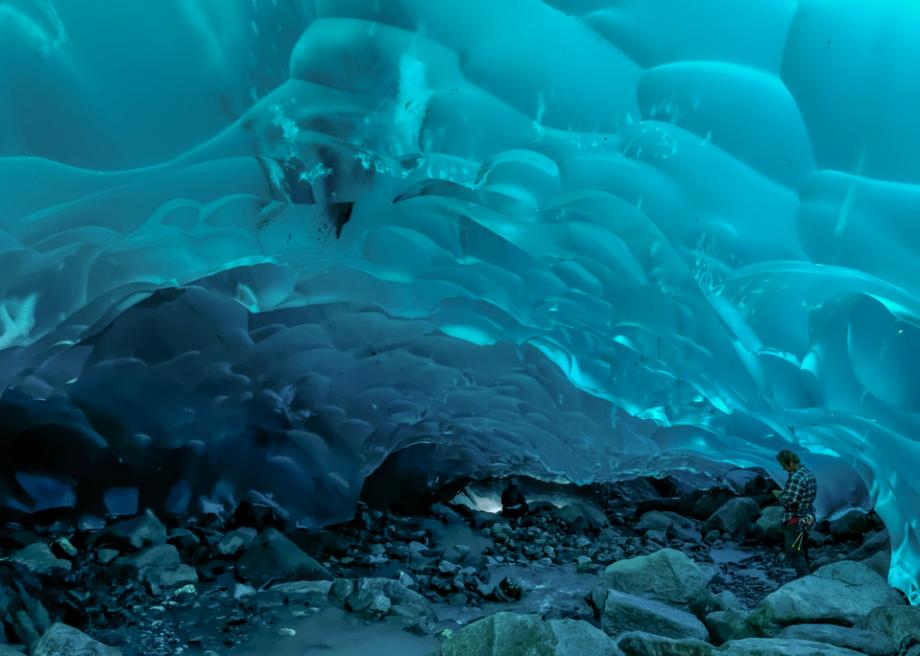 The Mothball Fleet: Aboard the Dying Ghost Ships of Suisun Bay
On the northwest side of Suisun Bay, just outside San Francisco, a fleet of ghost ships is slowly disappearing.
Known to locals as the Mothball Fleet, the collection of U.S. Navy and merchant reserve vessels has been in the bay since the end of World War II. At that time, thousands of surplus ships were allocated to a National Defense Reserve Fleet (NDRF), intended for deployment during military actions and national emergencies. In addition to Suisun Bay, fleets were moored at ports in Virginia, Texas, New York, North Carolina, Alabama, Oregon, and Washington.
At its peak during the Cold War, the Suisun Bay Reserve Fleet had about 400 ships. Today there are 10. The reason for the sharp decline is partly environmental: as the ships have settled into obsolescence, paint from the rusting surfaces has been flaking off, depositing toxins such as lead, copper, zinc, and barium into the bay.
In a few years, every ghost ship from the Mothball Fleet will be gone. The federal Maritime Administration has pledged to remove the last of the outdated ships by September 30, 2017, and is operating ahead of schedule. Most of the ships' final destination is a scrap yard in Texas, where they will be broken apart and recycled. In the meantime, the surfaces of the Suisun Bay ships must be cleaned every 90 days to prevent paint flakes from dropping into the water.
The Mothball Fleet is under surveillance and trespassing is strictly prohibited. Some daring explorers, however, have been unable to resist the urge to stow away with cameras in tow.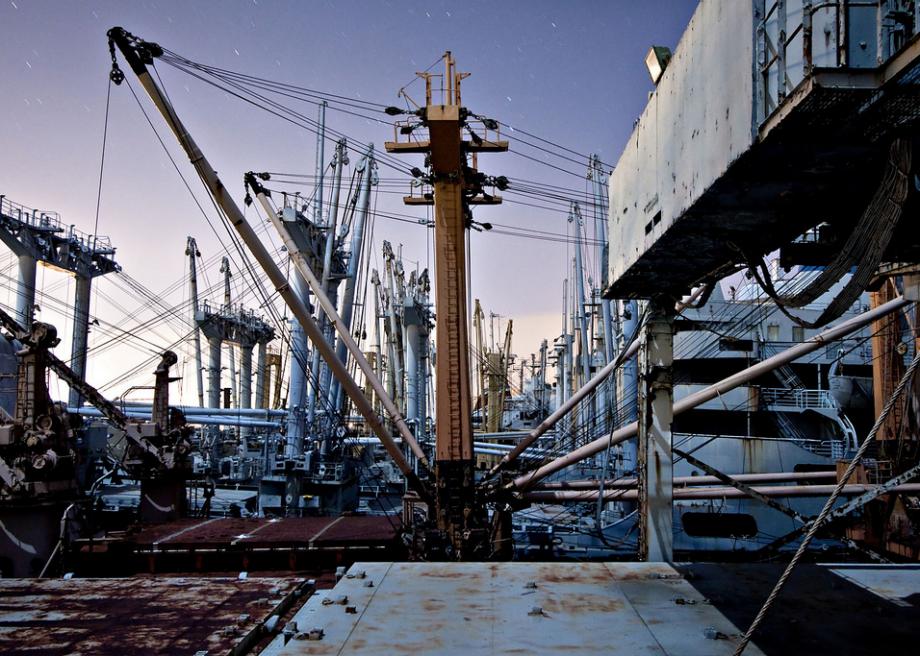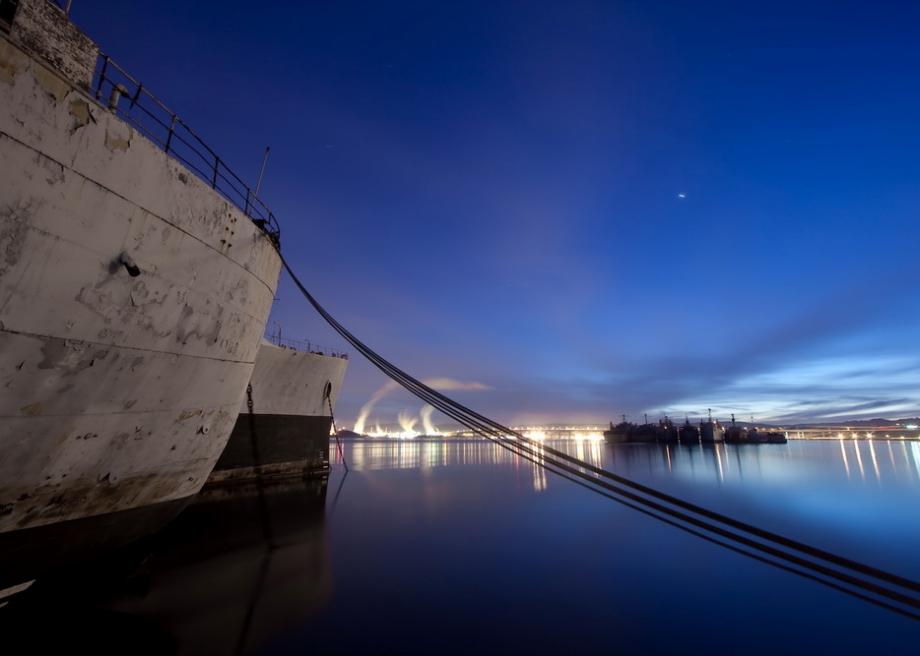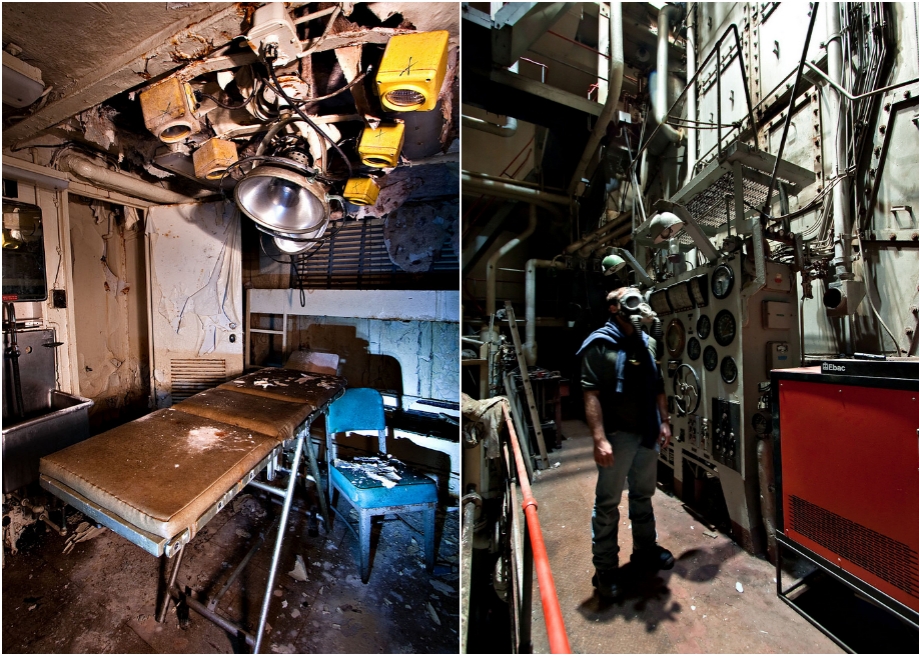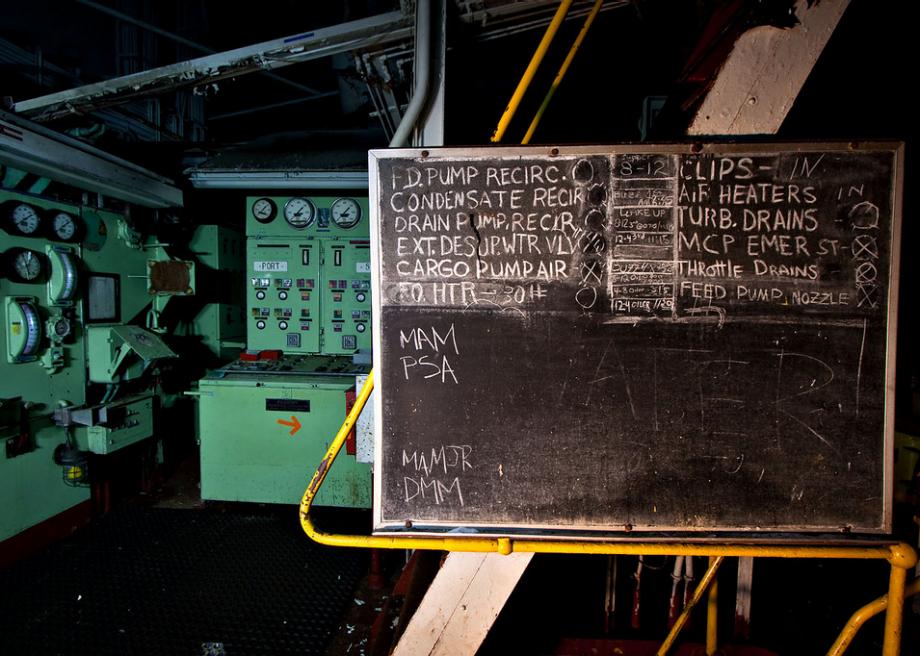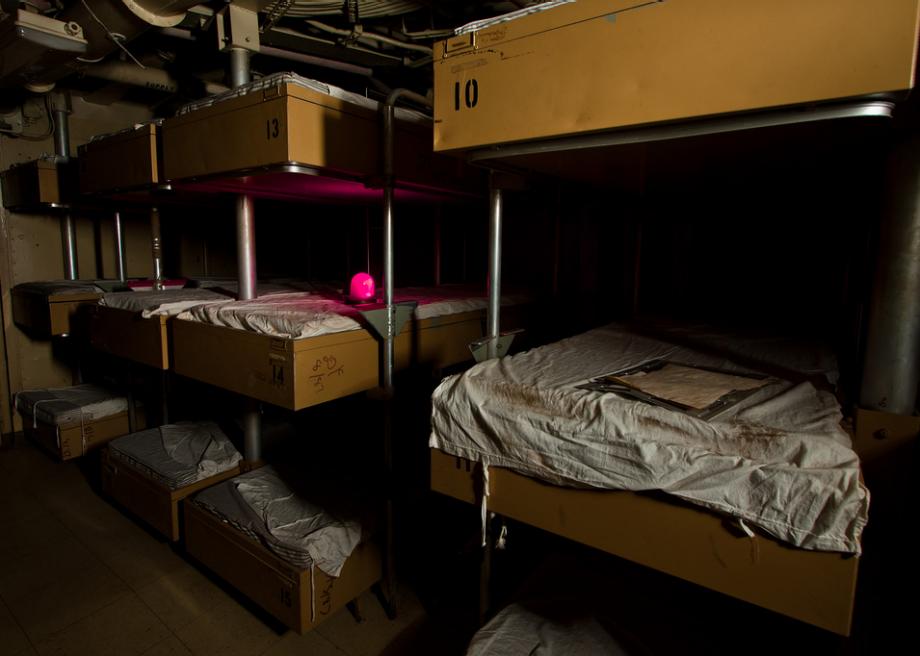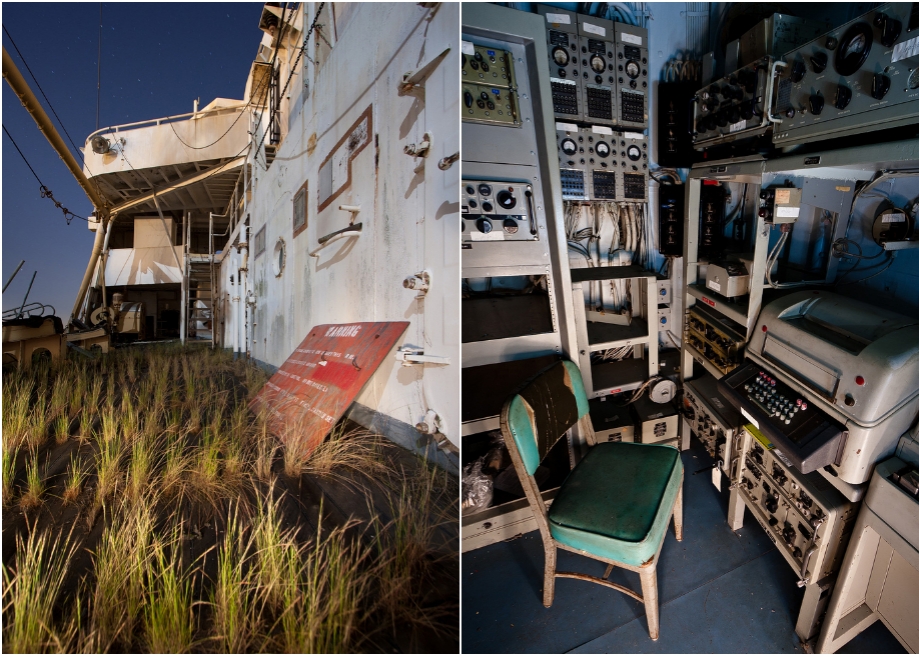 Frozen Castles, Slides, and Sculptures at Harbin's Ice and Snow Festival
It's almost a new year, which can only mean one thing: it's almost time for the annual Harbin International Ice and Snow Sculpture Festival. For a month every January, the city of Harbin in China's northeast transforms into a winter wonderland of castles, tunnels, slides, and sculptures — all made from ice and snow, and illuminated in shades of pastel at night.
The festival began as an ice lantern garden party in 1963. (The term "garden party" may evoke scenes of summer dresses and sandwiches in a verdant milieu, but Harbin's January temperatures can plummet to -28 degrees Fahrenheit.) China's Cultural Revolution caused a prolonged interruption to the annual celebration, but the ice festival returned in 1985 and has been going strong ever since.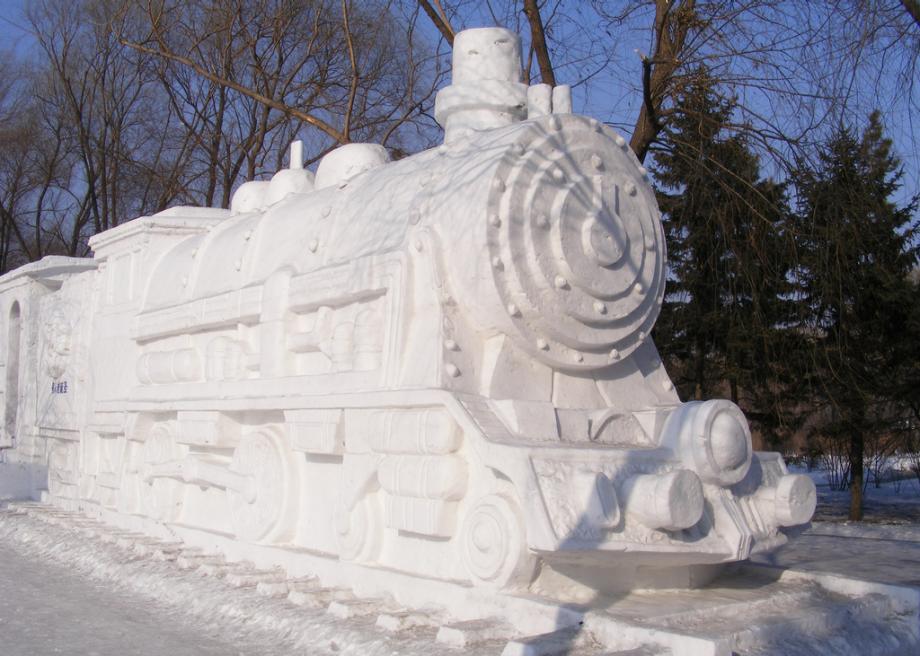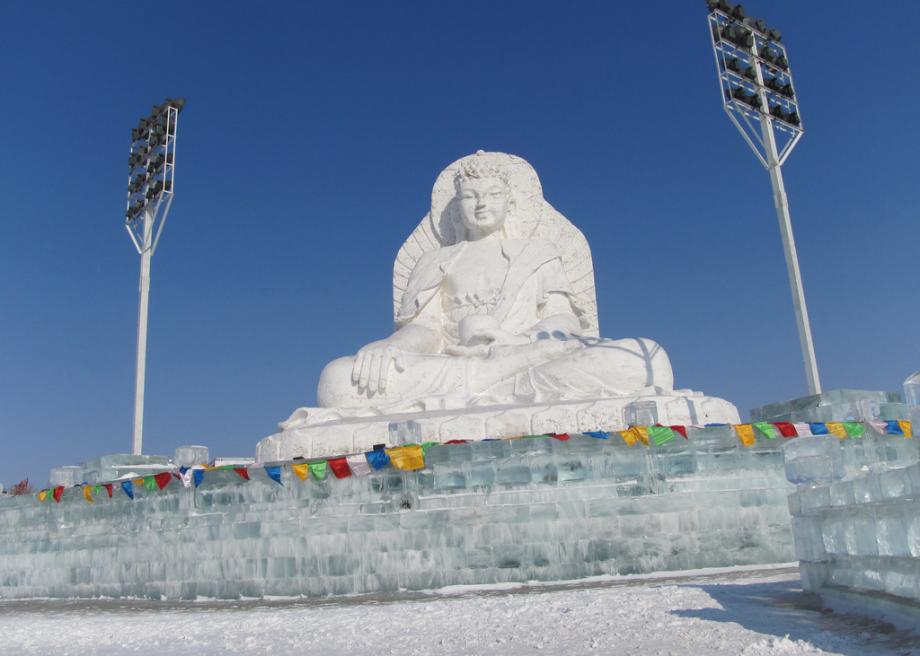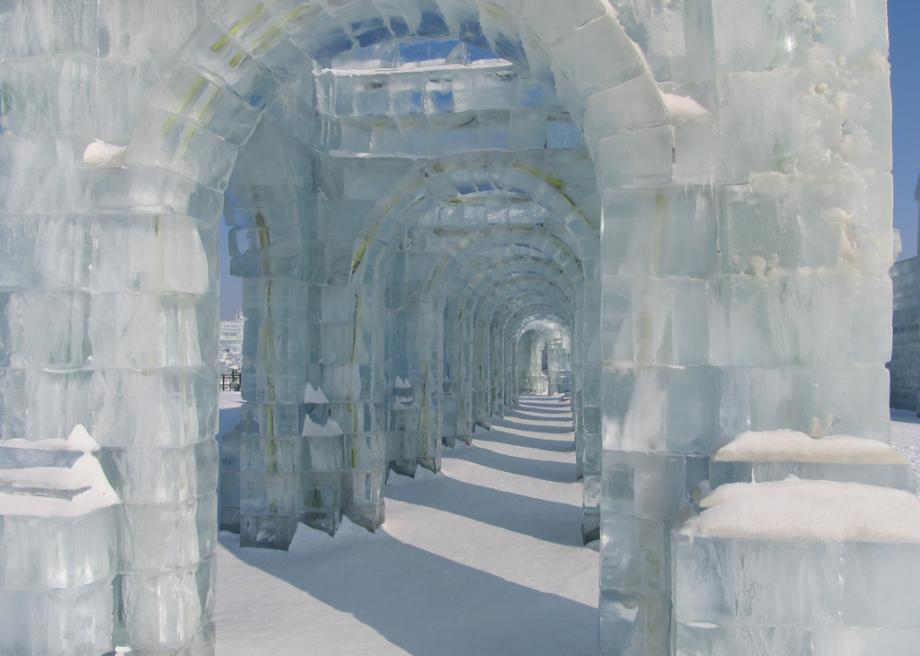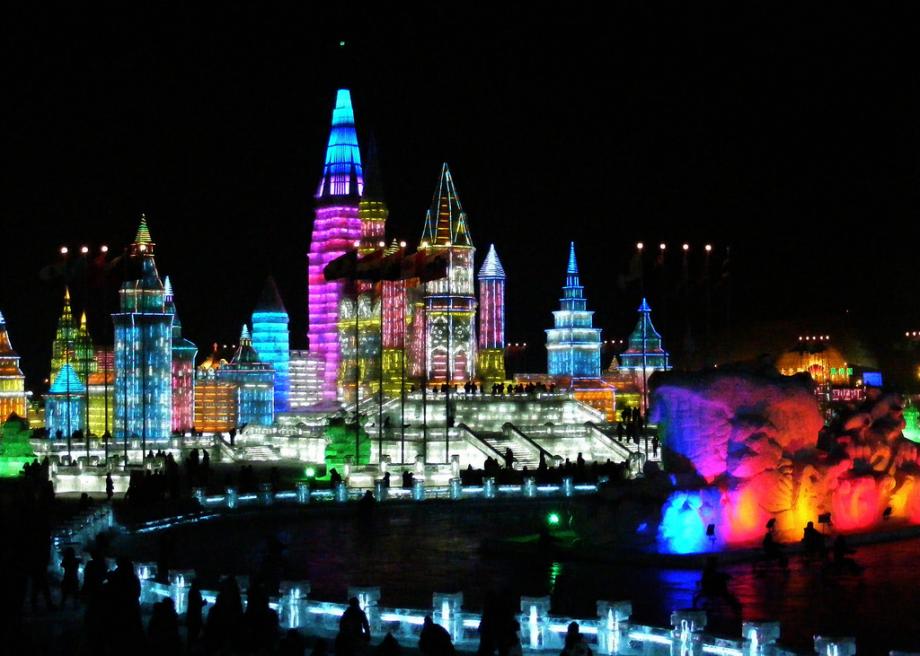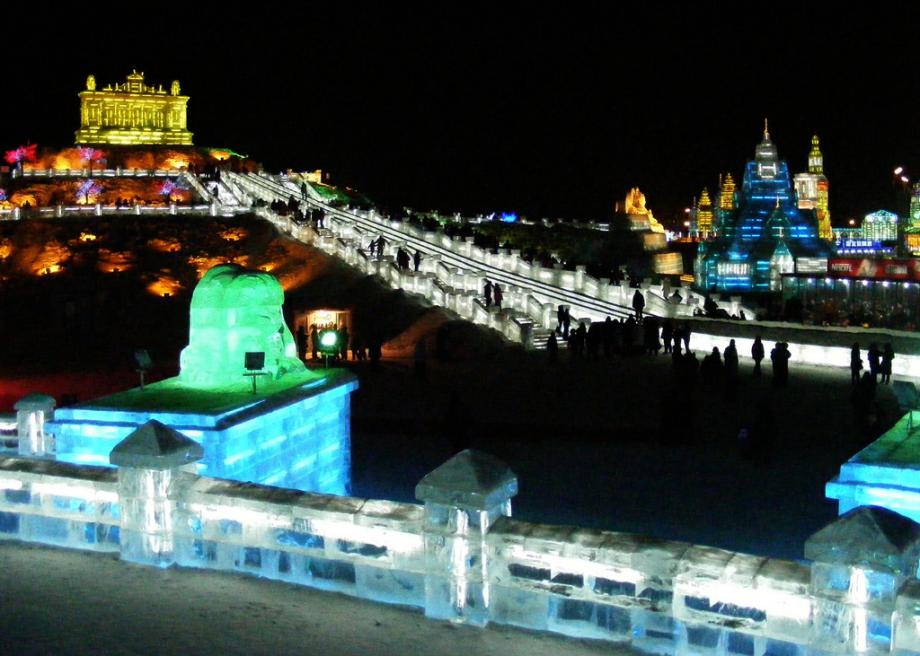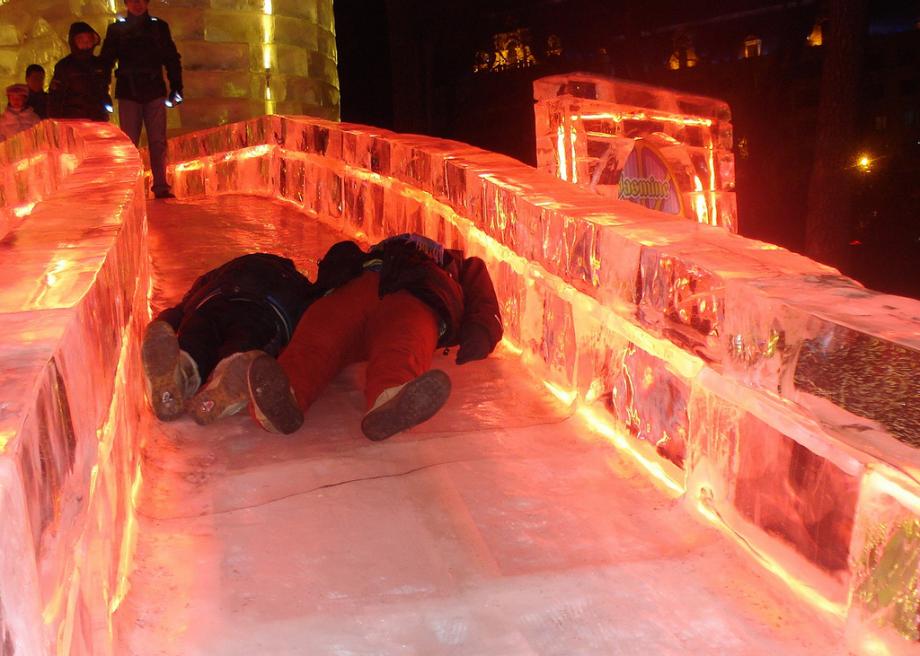 The Vine Bridges of Iya Valley, Japan
Roads, shops, and hotels are gradually encroaching on the misty gorges and winding rivers of Japan's remote Iya Valley. But slung across the canyon are three remnants of the 12th century Genpei War: bridges made from mountain vines.
It is thought that the bridges of Iya Valley were first created by members of the Heike clan who took refuge in the valley after being defeated in the 1180-1185 war. The bridges provided a passage across the 148-foot gap above the Iya river and also protected the Heike from enemy attacks: if they were pursued, they could simply cut the vines and sever the link.
The original bridge paths were made of thin wooden planks with 8- to 12-inch gaps between them. The cables stringing everything together were made from woven Wisteria vines. There were no guard rails, and the bridges would bounce wildly every time a brave soul attempted to cross it.
Though they retain much of the original aesthetic, today's bridges are more sturdy than their predecessors: steel cables are hidden beneath the vines, the gaps between planks measure seven inches, and each bridge is rebuilt every three years. Still, with a 45-foot drop to the river and a swaying sensation accompanying every footstep, it's a harrowing walk to the other side.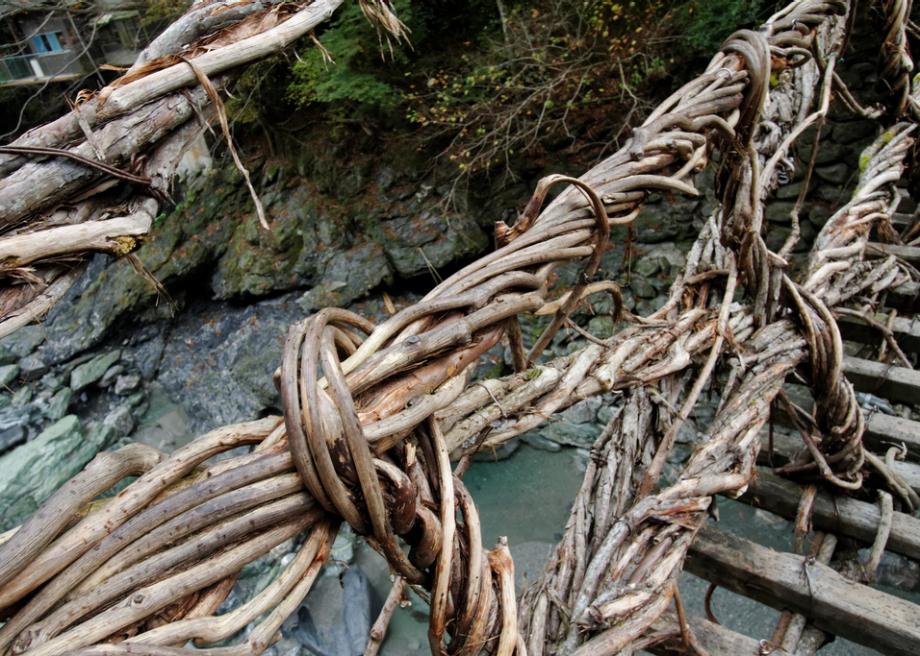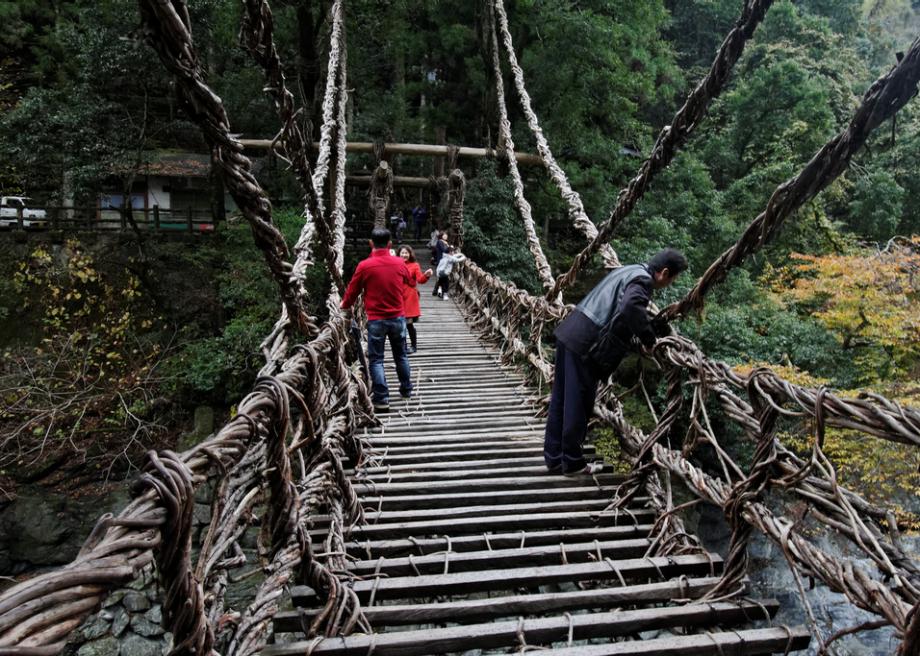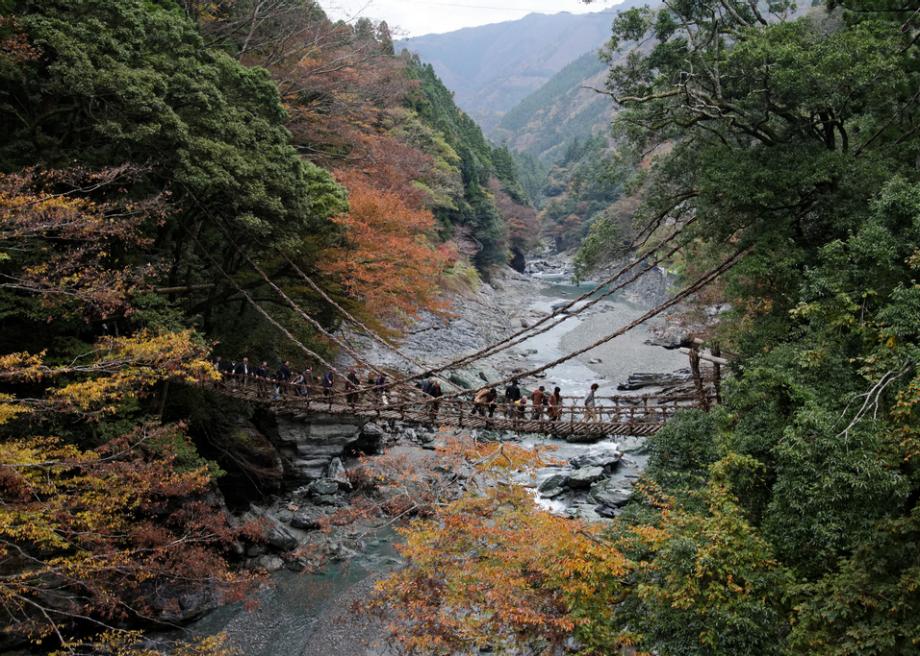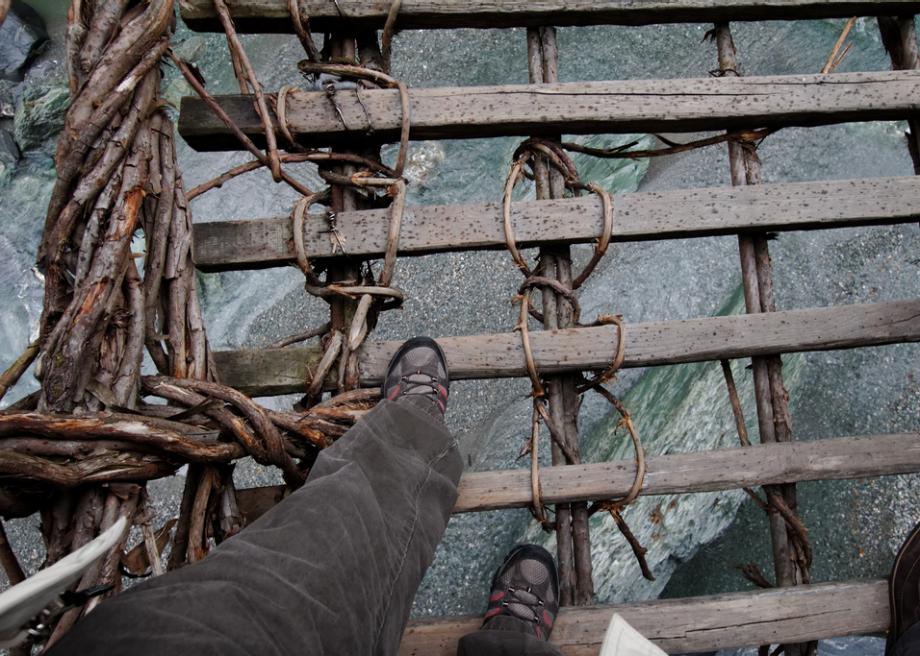 More bridges where you'll fear to tread:
Jigokudani Park: The Thermal Spa for Snow Monkeys
The relaxing sensation of soaking in an onsen—or Japanese hot spring—is so popular that even the country's monkeys take part in the tradition. At Jigokudani (Hell's Valley) Park just outside Nagano, snow monkeys soak in the hot springs on winter days and return to the forest at night.
The simian spa has been operating since at least 1963, when the snow monkeys were first observed bathing in the spring. They do so to ward off the cold—Jigokudani's harsh, high-altitude landscape is covered in snow for four months out of every year and winter temperatures drop to 14 degrees Fahrenheit.
Tourists are welcome to walk the mile-long path through the forest to see the snow monkeys in their spa. The Jigokudani website, however, warns that "bathing with monkeys is strictly prohibited in terms of health and hygiene as well as mental health."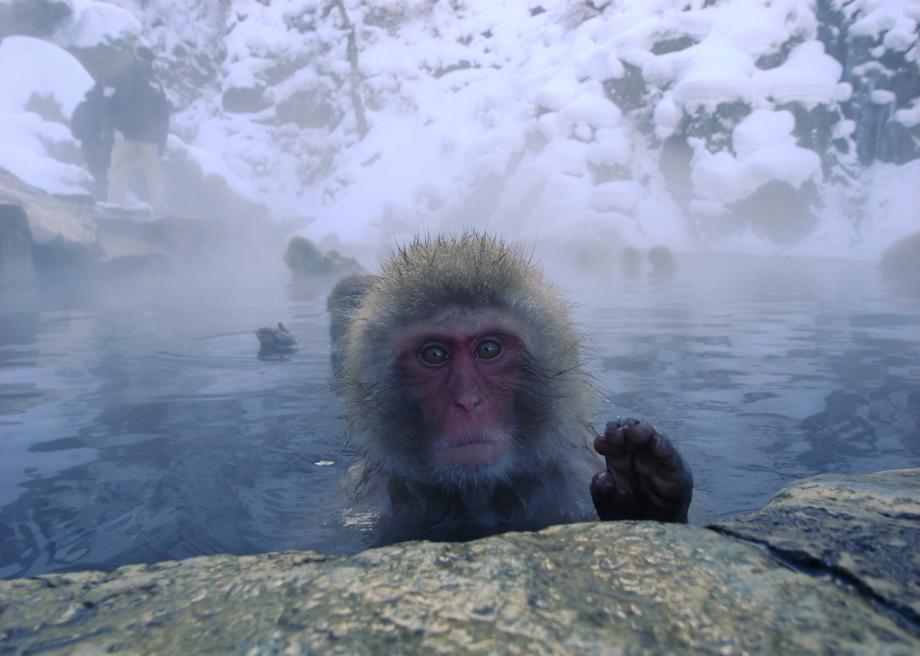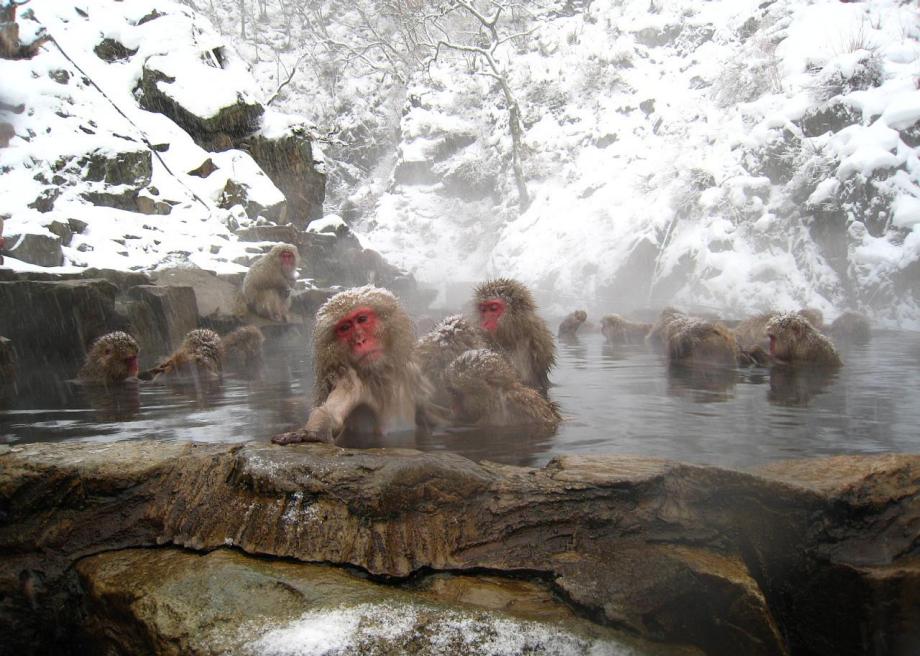 Nature's Revenge: The Story of Consonno, Italy's Unfinished City of Toys
Until 1962, Consonno was a small medieval town with an economy based on harvesting chestnuts and celery. It population never exceeded 300, and, though just an hour from Milan, its location in the hills of Brianza was remote, secluded, and peaceful.
Then came Mario Bagno. The count and entrepreneur saw Consonno and had a vision: City of Toys. The glitzy resort town he had in mind would be a Las Vegas-style ode to wealth and hedonism, with casinos, bars, clubs, shopping arcades, and hotels.
Bagno handed over 22.5 million lire and Consonno was his. The first indication many of its residents received about the impending development was the sound of a bulldozer making its way toward their homes.
Bagno razed every building but the church, its graveyard, and its chaplain's house. He shifted the hills around to improve the view, dynamiting rock and building new peaks. The topographical alterations caused two landslides in 1966 and 1967, but construction work continued.
A man of mercurial moods, Bagno frequently changed his mind on how he wanted the City of Toys to look. His commercial gallery, topped with a minaret, resembled a mosque. It sat alongside a Chinese pagoda and a medieval castle. Occasionally Bagno would erect a building and then demolish it, his tastes having shifted during its construction.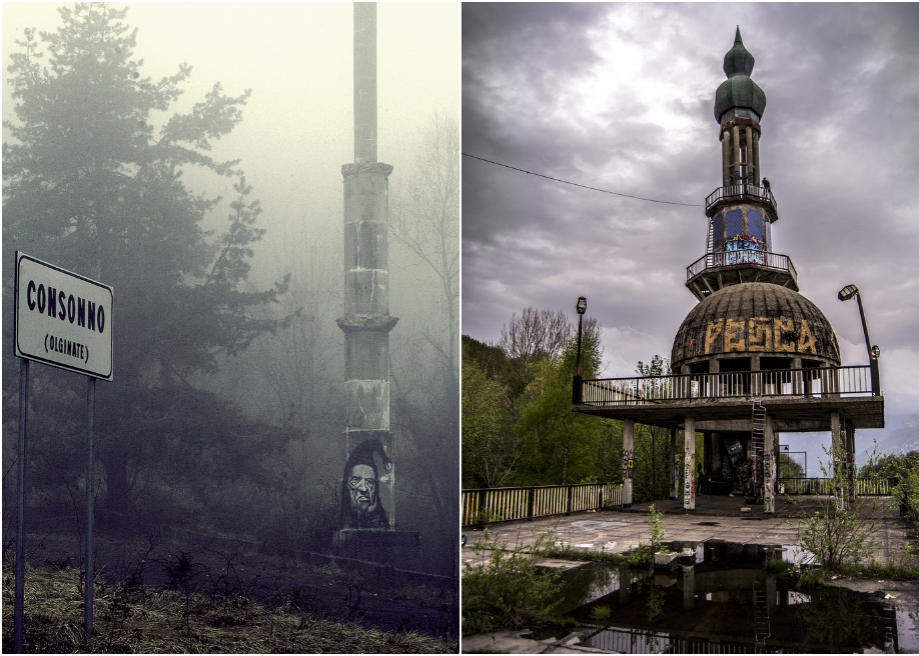 The new Consonno enjoyed a brief heyday during the late '60s and early '70s, but it was not yet finished. Bagno envisioned a zoo, a racecourse, basketball courts, and mini golf. The additions never arrived -- a landslide in 1976 buried Consonno's access road, severing supply lines and prohibiting visitors.
The half-finished City of Toys has been a ghost town ever since. Bagno did make one last attempt to revive Consonno -- in the 1980s he tried to convert it into an aged care facility. Construction began, but faltered, and when Bagno died in 1995, the idea was abandoned for good.
Consonno is officially a trespass-free zone following a 2007 rave that left its buildings damaged, trashed, and covered in graffiti.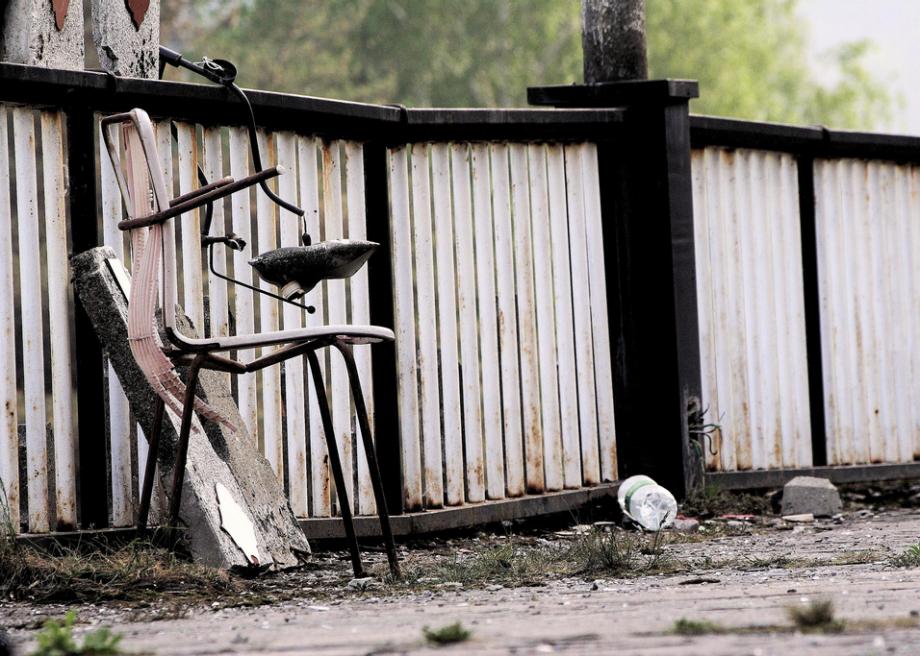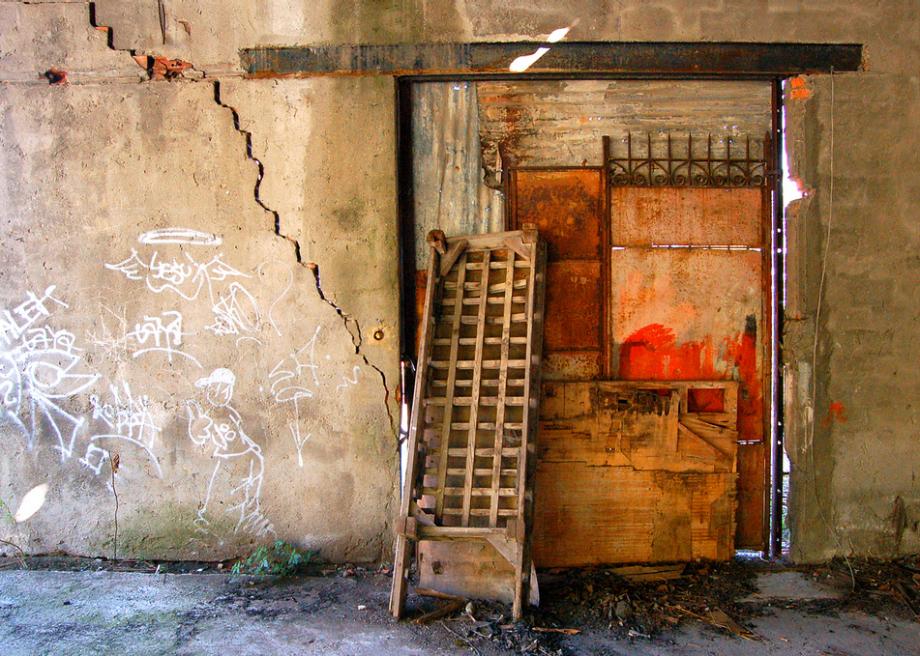 Abandoned buildings where dreams were dashed:
Ouarzazate, Morocco: The Photogenic Filming Location for Game of Thrones and Gladiator
If the scenery above looks familiar, you may have seen it in a movie. Equipped with camera-friendly kasbahs and Atlas Studios (the world's largest film studio), Ouarzazate in Morocco is an attractive location for movie makers.
The first director to set up shop in Ouarzazate was David Lean, who shot scenes from Lawrence of Arabia there in 1962. Atlas Studios opened in 1983 and has since provided the shooting locations for The Mummy, Gladiator, Kingdom of Heaven, Babel, and episodes of Game of Thrones.
Set amid miles of desert, the studios are littered with parts of old movie sets, such as a massive prop jet plane from 1985's Jewel of the Nile and the Colosseum where Russell Crowe did Oscar-worthy emoting for Gladiator.
Public tours of the studio are available, provided there isn't a film in production.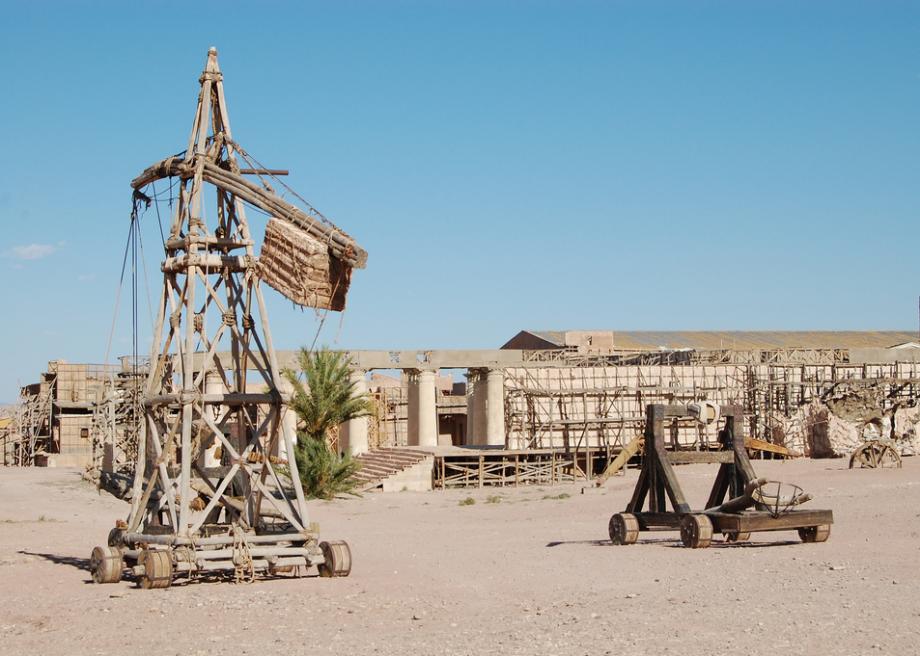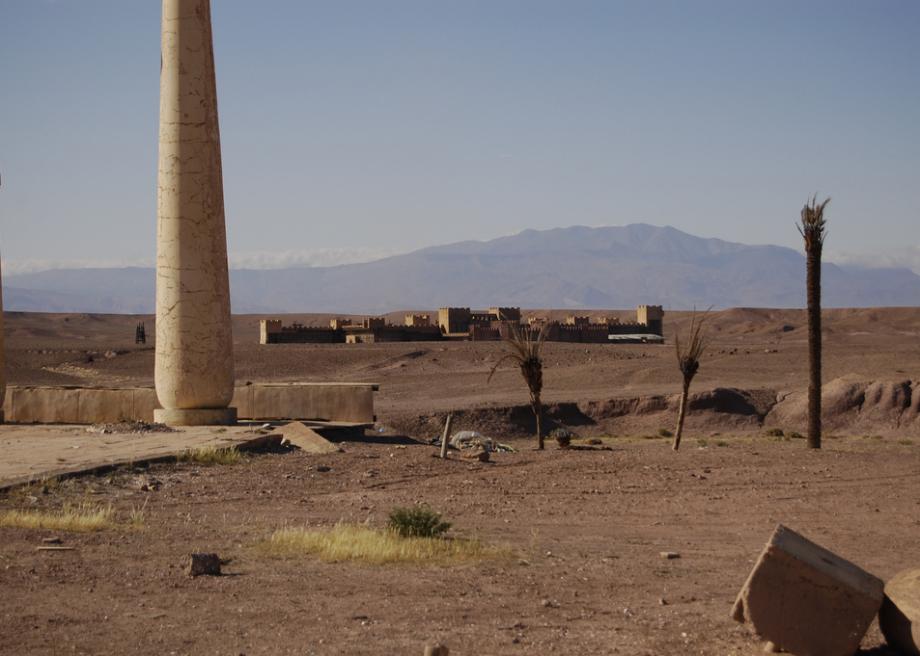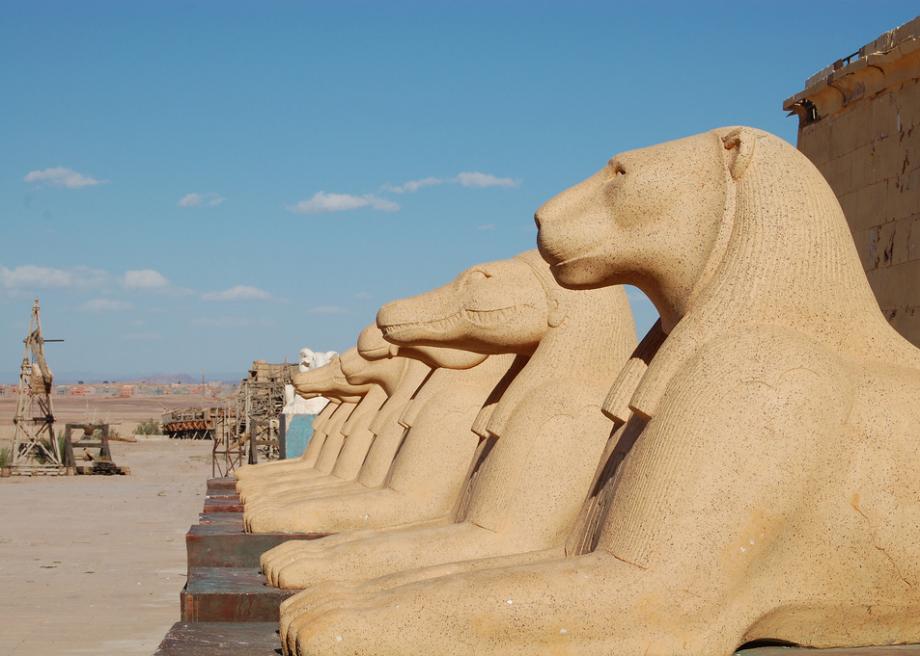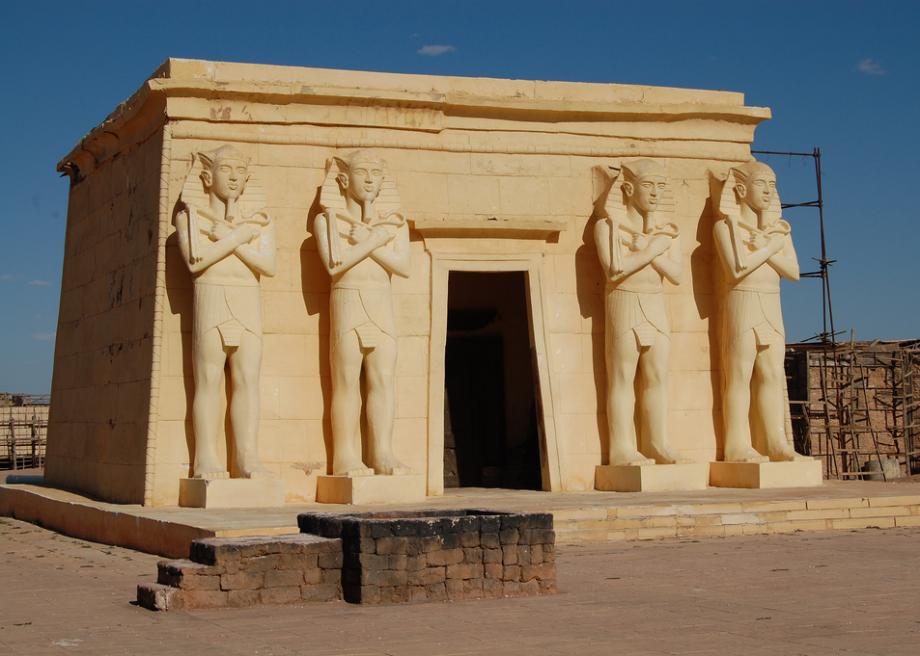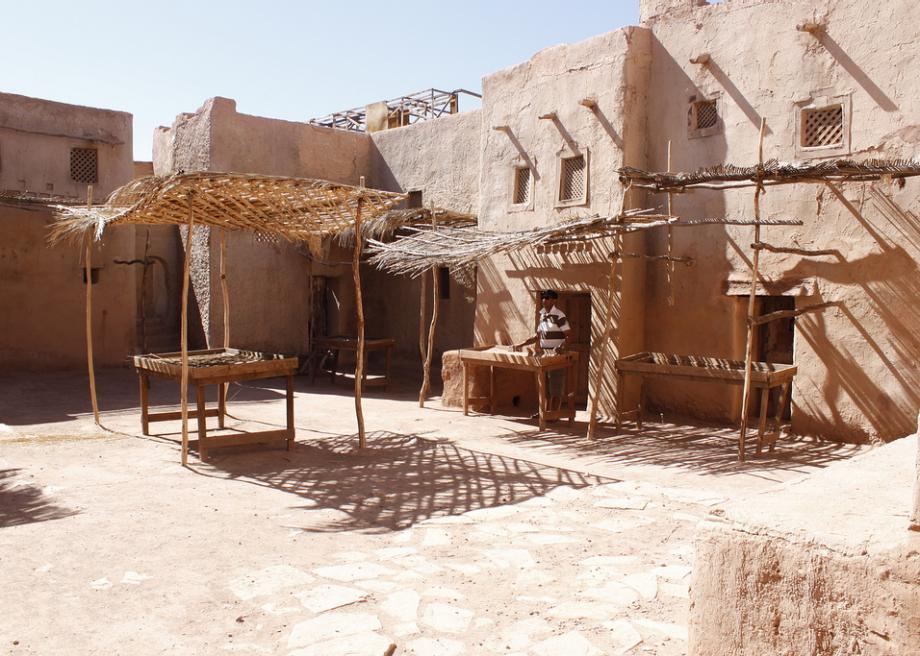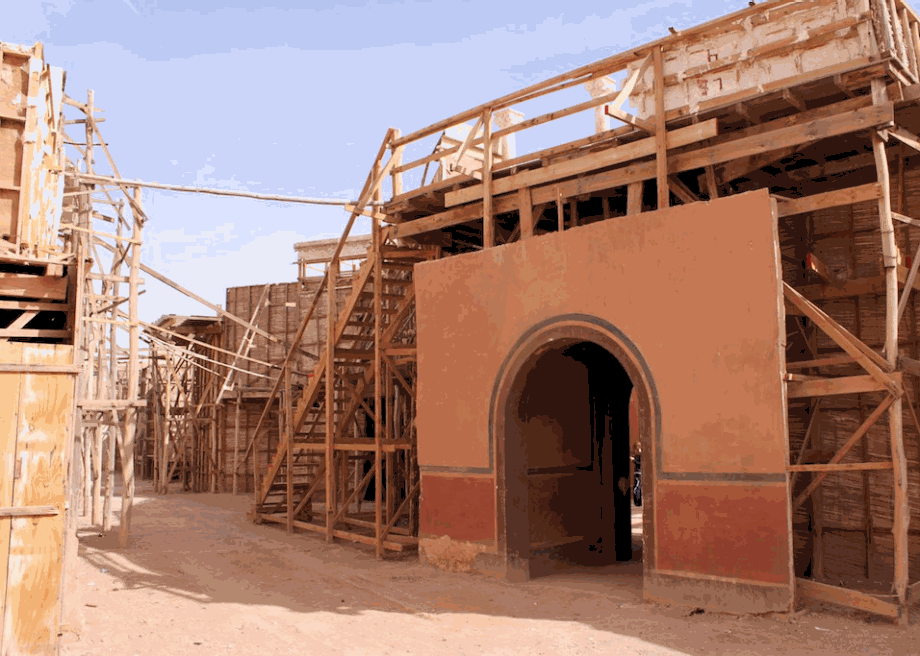 Nakagin Capsule Tower in Tokyo Is a Claustrophobe's Nightmare
Beside an elevated highway in Tokyo's Ginza district is what looks like a huge pile of front-loading washing machines. The 13-story structure is Nakagin Capsule Tower, a residential building consisting of 144 cubic pods.
Built in 1972, the tower is a rare example of the Metabolism movement in Japanese architecture, which prized module-based designs in which individual units could be replaced.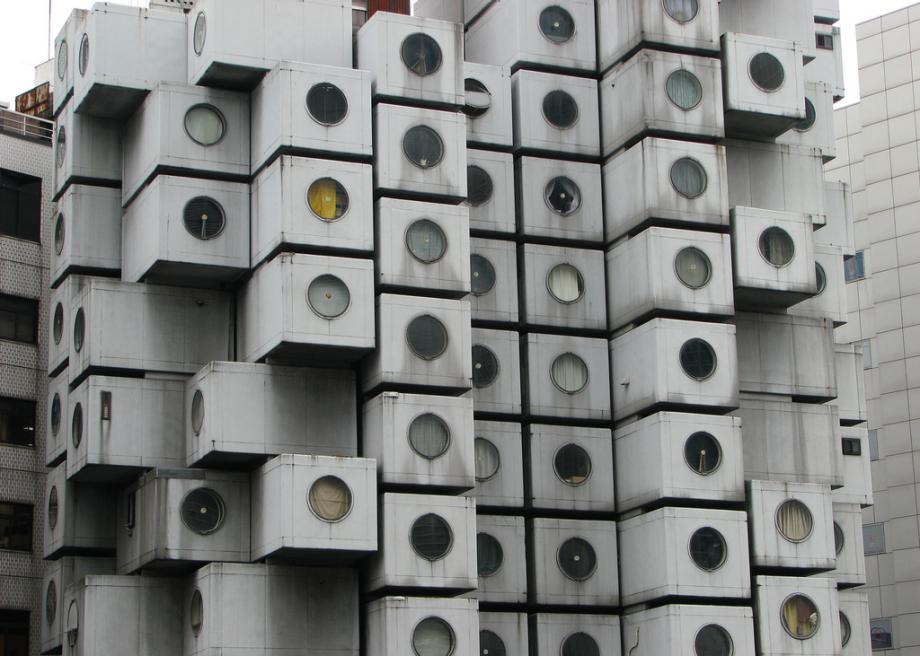 Each of the 144 Nakagin capsules is its own 8-by-7-by-12-foot apartment. Designed for single salarymen, the units are equipped with a stove, refrigerator, TV, reel-to-reel tape deck, and telephone. The bathroom, which resembles an airplane lavatory, is three steps from the bed. A table folds down from the wall for dining and work.
Though tiny apartments are standard in Tokyo, the Nakagin capsules did not herald the dawn of pod-based urban living. Its cubes, intended for a 25-year life span, have never been replaced due to prohibitive costs. The building suffers from water leaks, has asbestos in its original air-conditioning system, and is mostly unoccupied. The threat of demolition is tempered only by outraged members of the architecture community who want to see the rare Metabolist structure preserved.
If you'd like to experience a Nakagin capsule before it's lost forever, one of the units is currently being rented on Airbnb for $30 per night.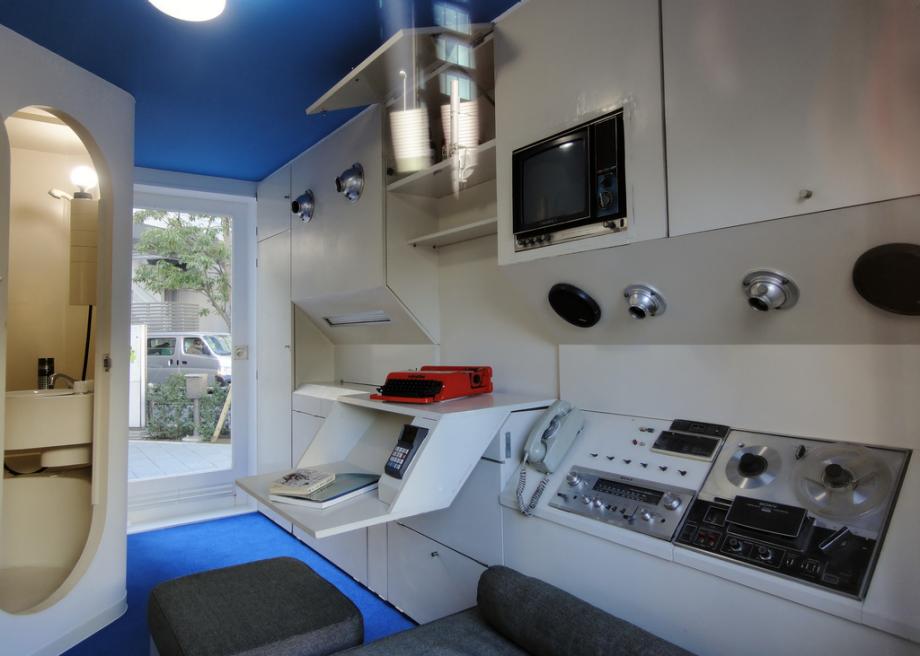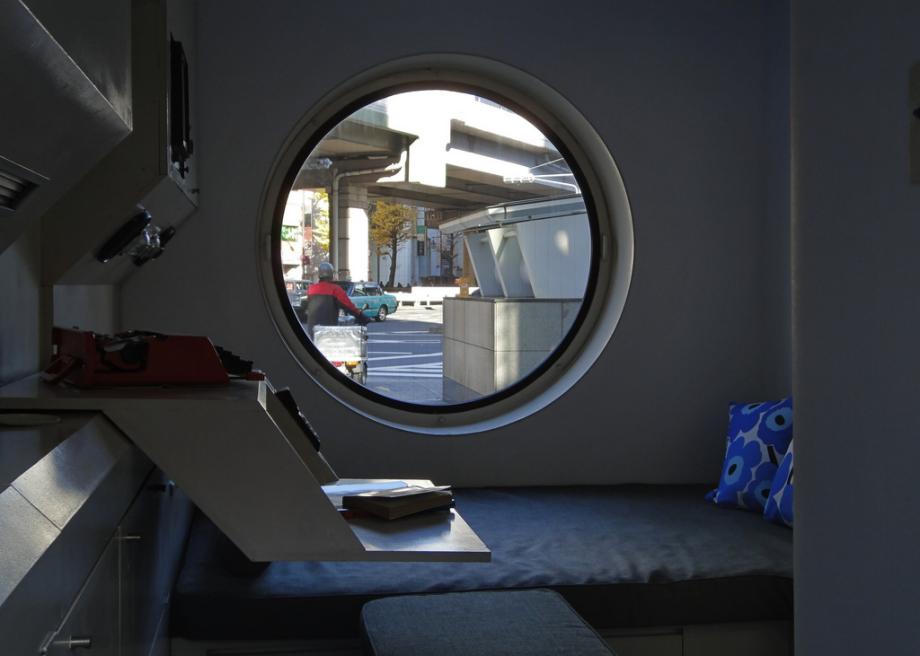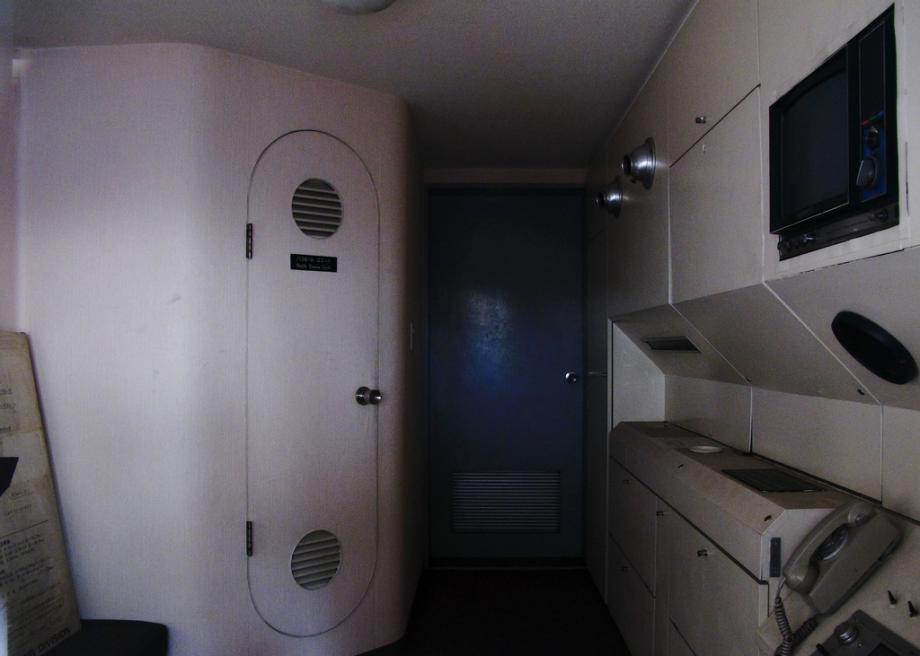 Sleep cramped in concrete:
Take a Seat on the Swing at the End of the World
Hike three hours uphill from the Ecuadorean city of Baños and you'll find a tree on the edge of an abyss. The simple wooden structure perched in its branches is a seismic monitoring station in disguise, built to keep an eye on nearby Mount Tungurahua. But that's not the most remarkable thing about this tree -- suspended from a thin branch is the Swing at the End of the World.
The swing, made from two long ropes and a slim stick of wood, arcs into the vast canyon. Take a seat, push yourself into the void, and hold on tight -- there is no harness and no safety net.