My Eyes Are Up Here, Captain Crunch
The creepy eye-contact trick sugary cereals use to grab children.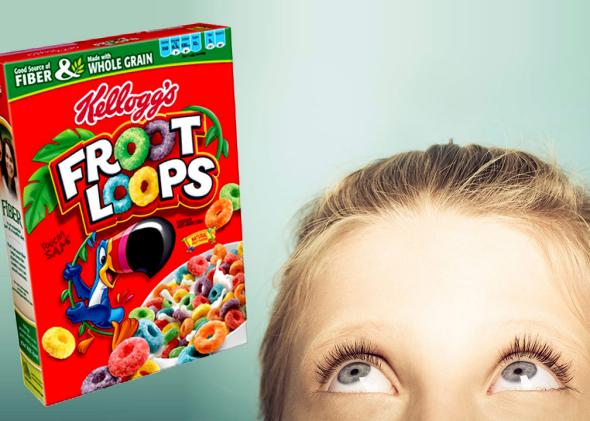 Ever notice how the grinning cartoon characters on your kids' cereal boxes always seems to be gazing down? Cornell University's Food and Brand Lab did, noting that they're perfectly designed to make eye contact with a young child looking up.