Dear Prudence: Online Game Gets Too Real?
How much can I do for a player who says she's depressed in real life?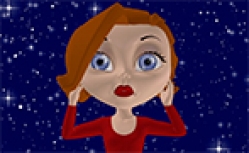 In this week's video, Prudie counsels a moderator for an online simulation game about what to do after a player has started confiding in her about real life troubles.
TODAY IN SLATE
History
Slate Plus Early Read: The Self-Made Man
The story of America's most pliable, pernicious, irrepressible myth.