The Future Is Not a Destination
The Futurist magazine's top 10 forecasts for 2014 and beyond.
Why it might not happen: Oceans are an extremely dynamic system, and we don't know the sum total of the effects we're having on them. Not long after we published this forecast, NASA satellites discovered huge areas of phytoplankton in the Southern Ocean near Antarctica. Make no mistake, phytoplankton are still important and are still extremely sensitive to temperature changes. But we have a bit more of the stuff than we thought.
8. The future of science is in the hands of crowdsourcing amateurs.
The forecast: "So-called 'citizen science,' which uses networks of volunteers in scientific research, is on its way to becoming the favored twenty-first-century model for conducting large-scale scientific research."
Why it's in top 10: The people-power factor. The American Gut Project, the Cornell University Ornithology Lab, the United States Rocket Academy, the U.S. Navy, and NASA are just a few of the outfits and agencies that are using citizen science to reach new findings at low cost, which could accelerate scientific discovery.
What could go wrong: In one instance where citizen scientists were compared with expert systems, the amateurs underperformed—but not by much. In a contest to determine who could better identify land cover on Google map images of 53,000 locations, experts were accurate 69 percent of the time, while citizen scientists got it right compared to 62 percent of the time. You can read the paper here.
Science has become more cross-disciplinary, but individual fields are, today, much more specialized than they were back when Charles Darwin used his understanding of botany, psychology, and a wide host of other fields to reach novel insights about evolution. As disciplines become increasingly complex and require ever more specific knowledge, citizen scientists will be contributing mostly labor to the fight—but not necessarily insight. You can call yourself a scientist and spend your weekend tagging chromosome data, but someone else's name will go on the final paper. Also, absent some hands on instruction in research methods, citizen scientists can introduce bias into the results.
9. Fusion-fueled rockets could significantly reduce the potential time and cost of sending humans to Mars.
The forecast: "Space exploration is limited to how much fuel our vehicles can bring with them and fuel weighs too much to get us very far. That may soon change. A University of Washington team has devised a type of plasma encased in its own magnetic field. The magnetic field causes metal rings around the plasma to implode and converge to create a shell that ignites the fusion reaction."
Why it's in the top 10: Cool pop-sci factor. A trip to Mars and back would take 500 days, at least. University of Washington aeronautics researcher John Slough says that with a fusion propulsion system, travel time shrinks to something like 30–90 days. The magnetic field would protect the passengers inside the rocket from the large amounts of radiation unleashed in the explosion, according to Slough.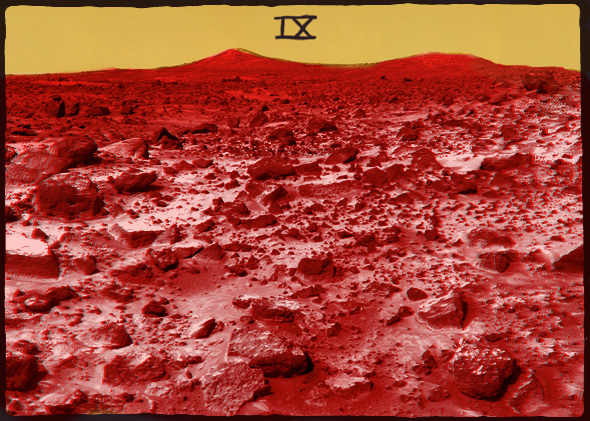 Why it might not happen: Fusion is a great topic for magazine writing. But if you're willing to throw money at it, might I interest you in a bridge as well? Charles Seife has done a wonderful job documenting reasons to be skeptical of fusion breakthroughs. Though this meets the criteria of being interesting, important, and more realistic than it was a few years ago, that doesn't mean the same thing as being truly realistic. Other researchers working along similar lines have forecast 2020 as the earliest date we may be able to use magnetism to shield us from high doses of space radiation. So managed expectations are in order. As Rutherford Lab researcher Ruth Bramformd told Physicsworld a few years ago, "Getting in a tin can with a rocket on your back and flying to Mars is never going to be a safe thing to do."
10. Atomically precise manufacturing will make machinery, infrastructure, and other systems more productive and less expensive.
The forecast: Atom-by-atom production of everything from solar panels to computers will allow for extraordinary improvements in manufacturing all things.
Why it's in the top 10: The quiet-revolution factor. K. Eric Drexler first came up with the concept of nanotechnology in this paper. But the real benefits of what he has renamed "atomically precise manufacturing" will be both far less conspicuous and much more pervasive than the nanotech hype that we all endured in the 1990s and 2000s. Imagine a future where every product, and every part in it, is made of cheaper, lighter, stronger, more durable, and conductive material than what we've got today. As a result, machines become safer and more efficient, emissions go down, computer performance improve and the machine uses less power. The way we make, sell, and buy changes as global supply chains collapse. Before long, garage entrepreneurs with 3-D printers are bringing world-class electronics to market, at scale, and overnight.
This is one of the reasons why McKinsey & Co. has forecast atomically precise manufacturing as a one of the most disruptive technologies of the next decade.
Why it might not happen: History repeats itself. No area of inquiry and research lends itself to hype, overpromise, and overreach and in quite the same way as does nanotechnology. As Drexler tells it, the early 1990s were a time when labeling your research "nanotech" almost guaranteed you funding, even if you had no idea what it was. "The concept had become closely linked with promises and dangers that seemed (and often actually were) absurd, and atomically precise fabrication machines— which were all seen as the same—had morphed into imaginary swarms of tiny, threatening, atom-juggling robots."
Yes, we could absolutely fall for that again.
So there you have it, a quick tour of the future from the banks of the present. If we've accomplished anything with this exercise, hopefully we've relieved some of you of the notion that the editors of the Futurist claim to know what the future will be. The most we can hope for is to ask better questions of ourselves, of one another, and of technology.
Futurist magazine editors Cynthia Wagner, Rick Docksai, and Keturah Hetrick contributed to this piece.