The Future of Food: Five Frontiers
How nanotechnology, vertical farms, and lab-grown meat may change the way you eat.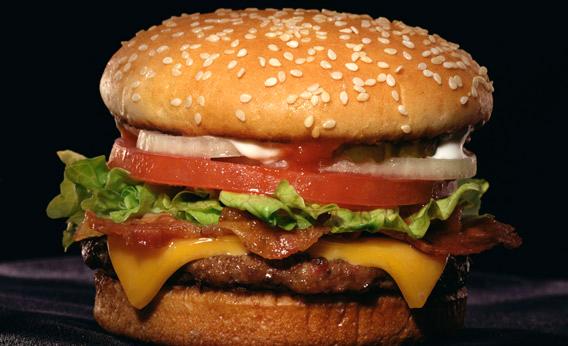 Generations of kids have grown up forbidden to taste chocolate cake batter. The rationale for this quasi- torture: fear of salmonella poisoning.

And at the current rate of food technology, the kids of 2040 may be eating healthier cookie dough, too—gooey hunks infused with nano-sized nutrients, with chocolate chips engineered to be less fattening.
But future children may never know what salmonella is: A Dutch company is currently developing a consumer spray to kill the bacteria on contact. Salmonelex may sit next to Windex on future kitchen counters.

But most of the latest advancements in food technology go beyond dessert. Rather, scientists are motivated by an impending agricultural crisis: The world population will likely hit 9 billion by 2050, while climate change may render current agricultural systems and seeds inadequate. To stave off an agricultural doomsday, researchers are developing new techniques to transform our unsustainable practices.

For the month of June, Future Tense—a partnership of Slate, the New America Foundation, and Arizona State University—will look at the future of food in both the developed and developing world. We'll explore how we grow food, package it, genetically engineer it, and cook it at home.
To kick things off, here are five of the exciting food frontiers, some of which we'll be addressing more thoroughly in the weeks to come. Bon appetite.

1. Coding Corn
Some of the first genetically modified commercial crops in the '90s were tweaked to be tolerant to herbicides and resistant to plant diseases caused by viruses. Scientists built these superfoods by introducing certain genes into the plant's DNA.

Researchers are working to enhance the nutrients in staple crops like sweet potatoes and cassava, which provide some populations in developing countires with the majority of their daily calories. That's a problem because though sweet potatoes, for example, are nutritious, they alone don't contain all the nutrients necessary for a balanced diet..