The Slate News Quiz, "London 2012" Edition
Go for Olympic trivia gold with quizmaster Ken Jennings.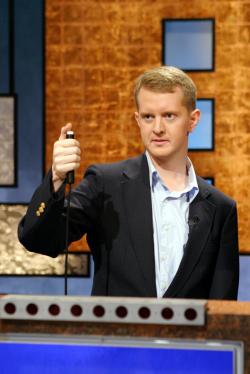 Welcome to the Olympics edition of Slate's weekly news quiz. I'm your host, 74-time Jeopardy! winner Ken Jennings.
Here's how the quiz works. Every Friday I'll test your knowledge with 12 challenging questions on the week's news events, big and small. The questions are multiple-choice, and time is of the essence: You have 30 seconds to answer, and as the seconds tick away, the question's point value drops from 50 all the way down to zero, so you'll want to click on your answer as fast as you possibly can. There's no penalty for an incorrect answer, so feel free to take a guess if your puny human brain fails you.
At the end of the quiz, you'll be able to compare your score to that of the average contestant, as well as to the score of a Slate staffer whom I've talked into taking the quiz on the record. This week's contestant is Slate executive editor Josh Levin, who also happens to edit Slate's sports and Olympics coverage.

Think you can ace my quiz, beat Levin, and achieve Olympics trivia glory? Good luck!




"Citius, altius, fortius" is the motto of the Olympic Games: "Faster, higher, stronger!" Acing this week's quiz won't earn you a gold medal, a Nike ad, or an interview with Bob Costas. But you just might feel "citius, altius, callidius" (faster, higher, smarter) once you're done.
Question 1
of 12
London is hosting its record third summer Olympics. What three cities have hosted twice?
Question 2
of 12
The 4,700 medals that will be awarded at the London games are currently being held for safekeeping where?
"To the athletes ... they are as precious as the Crown Jewels, so it is fitting that they should be stored for safekeeping in the same iconic location," said a spokesperson.
Question 3
of 12
Nur Suryani Mohamed Taibi of Malaysia will be facing what added distraction when she represents Malaysia in the air rifle event in London?
Question 4
of 12
London organizers approached which of these men to perform at the Olympic ceremonies, seemingly unaware that he'd been dead for decades?
"I emailed back saying Keith now resides in Golders Green Crematorium," The Who's manager said of their late drummer.
Question 5
of 12
The New York Times reported this week that 1980s medalist Chris Jacobs was the U.S. swimmer who began what trend, which has now swept almost the entire national team?
"Americans who forgo the rings tattoo these days walk the pool deck feeling practically naked," writes the New York Times.
Question 6
of 12
The lesser-known "Hipster Olympics" were held last week in Berlin. Which of these was not a medal event?
Question 7
of 12
What summer Olympian was the first woman athlete to get her own Wheaties box cover?
Question 8
of 12
Kobe Bryant will be going for his second gold medal in London, but the sheepdog, "Cobi," was the mascot of which Olympics?
Question 9
of 12
An Olympic gold medal is, by weight, 99 percent composed of what?
The "gold" medal is actually 550 grams of silver plated with just 6 grams of gold.
Question 10
of 12
The top-ranked archer in the world, America's Brady Ellison, was until recently well-known for his habit of doing what while competing?
Ellison quit tobacco in preparation for the London games. "It's not exactly the healthiest habit," he says.
Question 11
of 12
At the 2008 games in Beijing, the New Zealand field hockey team was threatened with disqualification for what unlikely violation?
Field hockey rules state that players' underwear must match their shorts, and the New Zealand team didn't have white briefs to match their alternate colors.
Question 12
of 12
The modern marathon is a rather odd length: 26 miles and 385 yards. Why were the additional 385 yards added at the 1908 London Olympics?
You got 8 out of 12 answers correct in 20 minutes 30 seconds.

Answer quickly to earn more points!
























































































































































































































































































































































































































































































































































































































Week of July 27, 2012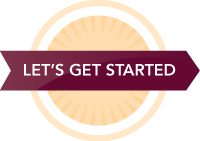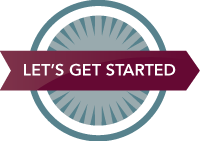 Athens, Paris, Los Angeles


Athens, Berlin, Moscow


Athens, Rome, Stockholm


Athens, Amsterdam, Sydney


The Lloyd's of London vault


Scotland Yard


The Tower of London


221B Baker Street


She is eight months pregnant.


She only has one leg.


She was recently elected prime minister of Malaysia.


She's competing against her own mother.


John Lennon


Sir Laurence Olivier


Keith Moon


Benny Hill


Shaving all their body hair


Getting a tattoo of the Olympic rings


Wearing their U.S. team uniforms inside out


Peeing in the pool


Bubble tea speed drinking


The horn-rimmed glasses throw


The Decemberists lyrics-off


The cloth tote sack race


Wilma Rudolph


Janet Evans


Florence Griffith Joyner


Mary Lou Retton


Seoul


Barcelona


Sydney


Athens


Gold


Silver


Bronze


Rich artisanal chocolate


Beatboxing


Wearing a cowboy hat


Closing his eyes


Chewing tobacco


Wearing the wrong color underwear


Hitchhiking


Having a dog on the sidelines


Conducting a press conference in German


To break a tie following a dramatic finish-line scuffle


To commemorate the 385th anniversary of the Church of England


So that organizers could claim "the longest Olympic race ever"


So the marathon would end right at the queen's royal box




Average
0 points


You
0 points



Josh Levin
Slate executive editor
0 points


Quiz Template by Chris Kirk and Andrew Morgan