Let's All Hate-Watch United Passions Together
Watch the FIFA propaganda film while you listen to commentary from Slate's Hang Up and Listen podcast.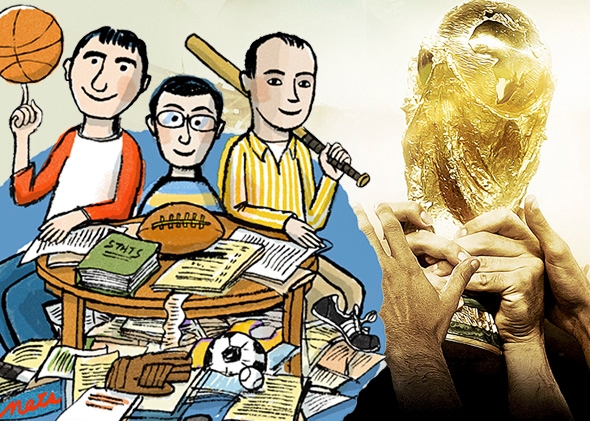 In this special, members-only edition of Slate's sports podcast Hang Up and Listen, Stefan Fatsis, Josh Levin, and Mike Pesca record a commentary track for one of the lowest-grossing movies in American cinema history—the FIFA propaganda film United Passions.
This podcast is meant to be played while watching United Passions. First, grab a copy of the movie, which is now available on Amazon, iTunes, or Google. Once you have United Passions queued up and ready to go, start listening to the podcast and listen for instructions on how to sync up the audio and video.
Here are links to some of the articles and other items mentioned on the show:
Podcast production by Mike Vuolo and Joel Meyer. Links compiled by Emma Zehner.