Ford, Reagan, and the 1976 RNC
Slate's podcast about campaign history offers up the second part of its look at the rise of Ronald Reagan.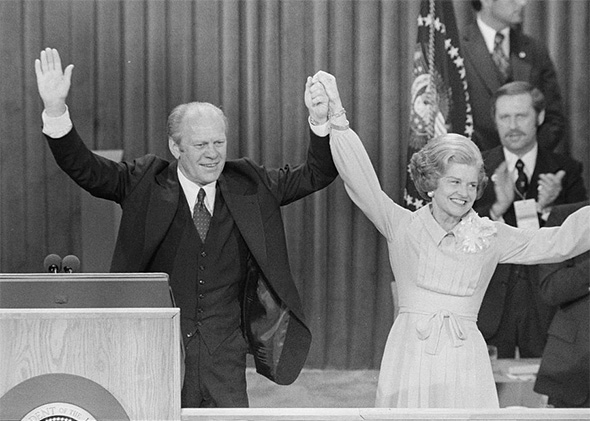 Listen to Episode 10 of Whistlestop:
In this episode of Slate's bite-sized podcast about presidential campaign history, chief political correspondent John Dickerson offers up the second part of his look at Ronald Reagan's rise to power in the conservative movement.
As detailed in our first installment, Reagan boldly challenged President Gerald Ford for the 1976 Republican nomination.
Now, Dickerson describes the political maneuvering that took place at the Republican National Convention that summer. Ford secured the party's nomination, but Reagan ultimately won the hearts of Republicans for decades to come.
Love Slate podcasts? Listen longer with Slate Plus! Members get bonus segments, ad-free versions, exclusive podcasts, and more. Start your two-week free trial at slate.com/podcastplus.