The Empire Podcast, Episode 10
Slate's TV Club hosts wrap up Empire's eventful midseason finale.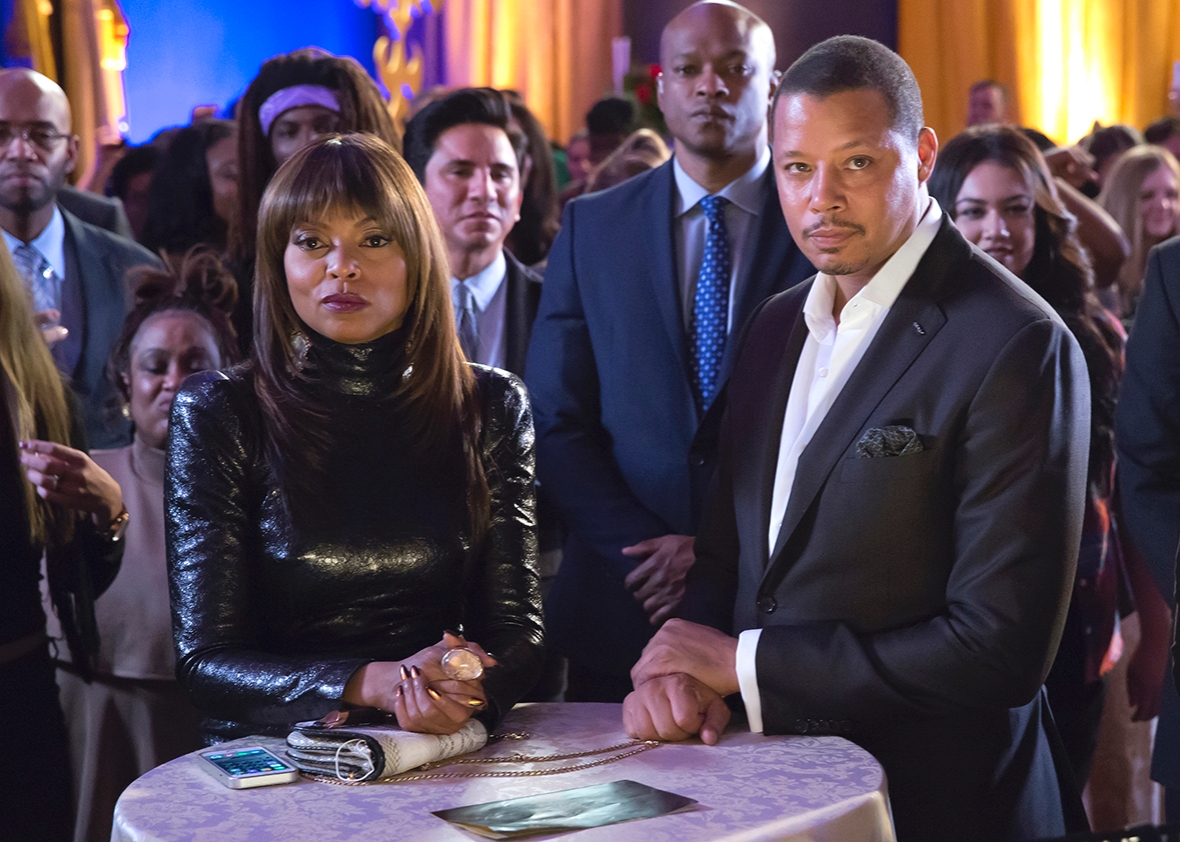 If you're gonna go out, may as well go out with an explosion. The midseason finale of Empire rattled off a barrage of twists, each one of them juicier than the next. On this week's Slate Plus TV Club, Aisha Harris and June Thomas gush about this incredible episode and speculate as to who that shadowy figure was lurking in Rhonda and Andre's mansion. It's a shame that we have to wait until spring to find out.
Listen to all of the other episodes of Slate's Empire TV Club here.