The American Horror Story: Freak Show Podcast, Episode 11
The "Magical Thinking" edition.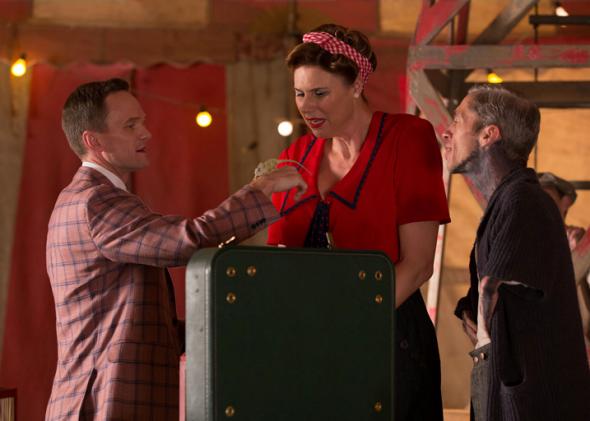 Each week, Slate's television critic Willa Paskin will chat with assistant editor J. Bryan Lowder about the good, the bad, and the horrifying in American Horror Story: Freak Show.
In this installment of the podcast, Lowder and Paskin talk about Neil Patrick Harris' appearance in Episode 11, the implications of Dot and Bette finally getting laid, and whether or not Elsa will finally become heroic.
This podcast contains major spoilers, so listen after you watch each episode.
​
Listen to the other episodes here.
For info on how to subscribe to the Slate Plus podcast feed, go here.