The Big Jay Oakerson and Dan Soder Radio Show Is on the Air … Finally
Two of New York City's finest comedians talk about the long road to landing a deal at SiriusXM and how it tested their friendship.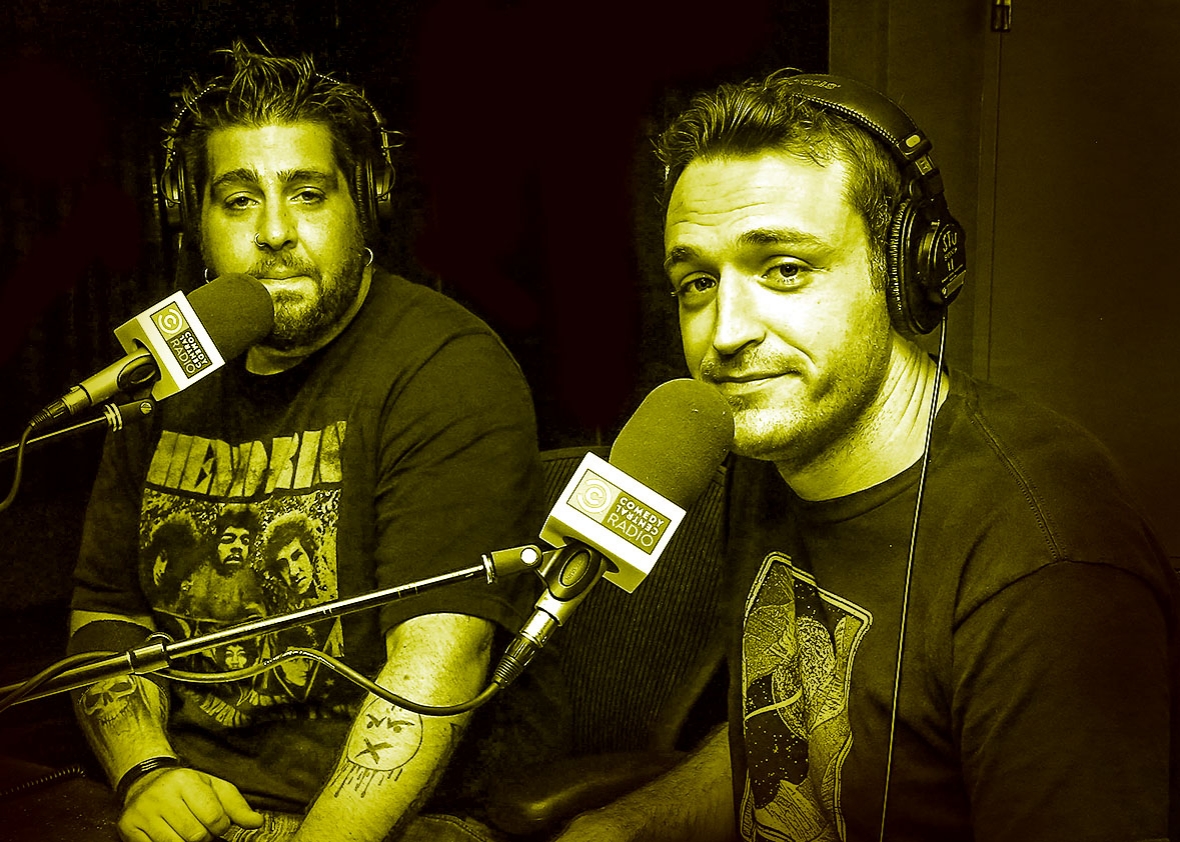 Listen to this episode of The Moment with guests Big Jay Oakerson and Dan Soder:
This week on The Moment, Brian Koppelman talks to Big Jay Oakerson and Dan Soder, the two comedians who host The Bonfire on SiriusXM's Comedy Central Radio. Big Jay and Dan talk about the long road to finally landing their deal on satellite radio and everything that has transpired in their relationship since Oakerson's last emotional appearance on the show. Plus, Brian talks with Big Jay about the actions he took during an altercation at New York City's Comic Strip, how the comedian chooses his words, and honoring the comic's code.
Spoiler alert: Big Jay did finally get those air conditioners for his apartment.
This episode of The Moment is sponsored by Braintree. If you're working on a mobile app and searching for a simple payments solution, check out Braintree. With one simple integration, you can offer your customers every way to pay. Period. To learn more and for your first $50,000 in transactions fee-free, go to braintreepayments.com/moment.