The Audio Book Club on Behind the Beautiful Forevers
Our critics visit Mumbai in Katherine Boo's award-winning book.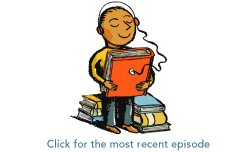 To listen to the Audio Book Club discussion of Behind the Beautiful Forevers, click the arrow on the player below.
This month, Slate Book Review editor Dan Kois, DoubleX editor Hanna Rosin, and Slate senior editor Emily Bazelon dig into Katherine Boo's National Book Award-winning Behind the Beautiful Forevers: Life, Death, and Hope in a Mumbai Undercity. Is it really the best book of 2012? How does Boo get the stories she gets? Why do we trust her storytelling even in circumstances where another journalist's claims might make us pause? Is it OK to call her "Kate"?
Next month's Audio Book Club selection is Lauren Groff's Arcadia. This widely-praised novel is about a commune in the 1970s and has appeared on numerous best of 2012 lists. Pick up the book at your local progressive co-op and join the Audio Book Club on Feb. 1 for our discussion.