The Audio Book Club on NW
Our critics take on Zadie Smith's novel about four residents of northwest London.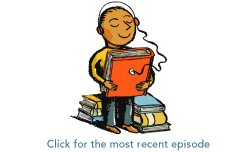 To listen to the Audio Book Club discussion of NW, click the arrow on the player below.
This month, Slate Book Review editor Dan Kois, DoubleX editor Hanna Rosin, and Brow Beat editor David Haglund visit the London of Zadie Smith's fascinating novel NW. The three discuss the novel's wild stylistic and tonal shifts; its view of race, class, and fate in the council estates of London; and how it was predicted by Smith's famous 2008 essay, "Two Paths for the Novel." And they even Google Map a bunch of the book's northwest London locations and find them exactly as described in the book—a truly modern novel, as Rosin notes, "meant to be Googled."
Advertisement

TODAY IN SLATE
The Slatest
Ben Bradlee Dead at 93
The legendary Washington Post editor presided over the paper's Watergate coverage.