The Audio Book Club on How Should a Person Be?
Our critics debate Sheila Heti's messy novel about female friendship and a life in art.
Posted Thursday, Oct. 4, 2012, at 11:04 PM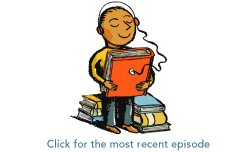 To listen to the Audio Book Club discussion of How Should a Person Be?, click the arrow on the player below.
How should a novel be? Slate Book Review editor Dan Kois, Slate culture critic Meghan O'Rourke, and Slate Brow Beat editor David Haglund discuss Sheila Heti's "novel from life," How Should a Person Be? Deliberately messy and featuring unveiled versions of the author's friends, the novel sharply divided the Audio Book Club. David Haglund defended the book's innovation and verve; Meghan O'Rourke thought the book was valuable and important despite some problems; and Dan Kois worried he was just another clueless dude who couldn't get it.
Next month's Audio Book Club selection is Cloud Atlas, David Mitchell's 2004 epic set in six different eras. It's been adapted by the Wachowski Starship into what looks to be the crazy-pants movie of the fall. Read the book, check out the movie, and join us on November 2 for our discussion.

Visit our Audio Book Club archive page for a complete list of the more than 50 books we've discussed over the years. Or you can listen to any of our previous club meetings through our iTunes feed or through the player below.
MYSLATE
David Haglund is the editor of Brow Beat, Slate's culture blog. Follow him on Twitter.
Dan Kois is a senior editor at Slate and a contributing writer to the New York Times Magazine.
Meghan O'Rourke is Slate's culture critic and an advisory editor. She was previously an editor at The New Yorker. The Long Goodbye, a memoir about her mother's death, is now out in paperback.