Obama v. the Supreme Court
An interview with Jeffrey Toobin.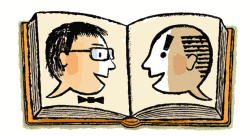 Listen to Episode 23 of The Afterword:

From Chief Justice John Roberts' awkward, botched swearing-in at the inauguration, through Citizens United and this summer's decision on "Obamacare," the Supreme Court has played a key role in Barack Obama's presidency. New Yorker staff writer and CNN legal analyst Jeffrey Toobin examines the ideological struggle between the conservative majority on the court and the current administration in The Oath: The Obama White House and the Supreme Court. The discussion lasts about 28 minutes.
The Afterword, which appears in the Slate daily podcast feed every other Thursday, features interviews with the authors of new nonfiction books. The next guests will be Robin Marantz Henig and Samantha Henig, authors of the new book Twentysomething: Why Do Young Adults Seem Stuck? It will be available on Nov. 8.
The podcast is produced by June Thomas. The executive producer of Slate's podcasts is Andy Bowers.